WINNER SELECTED, 2/22/16
And our winner is … Brenda Wheeler (see winner's post here).
———
Who doesn't love to hang laundry on the line? Crisp, white linens softly swaying in the breeze, capturing the smell of a summer's day. Merely a daydream on a day like today: mid-winter, temperature gauge barely above freezing, a frozen clothesline covered in snow. Spring is still down the road a ways, but you'll be ready to hang your cares out to dry if you're the lucky winner of this beautiful cotton clothespin bag.
Give a big farmgirl welcome to Jeannie Jessup (The Clothespin Queen), another new Project F.A.R.M. (First-class American Rural Made) business member. From the heart of Texas, Jeannie stitches up unique, durable, and wonderfully utilitarian clothespin bags just like the one your grandmother used. To win this beautiful, bejeweled, rose-patterned bag, simply tell me your favorite old-fashioned laundry tip in the comments below. We'll put your name in a hat and draw a lucky winner soon. Stay tuned!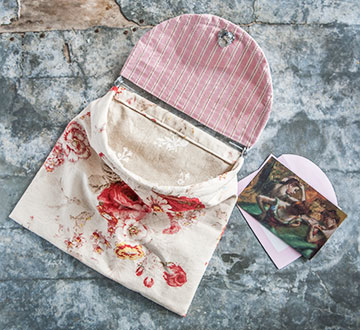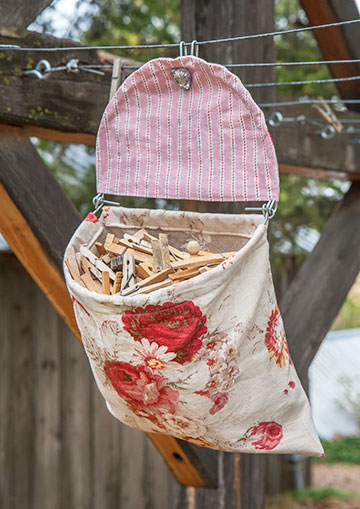 See more of Jeannie's clothespin bags on her Etsy site.