What is black and red and cute all over? …
… This purse! Re-purposed picnic plate holders sewn together using a cloth belt function as a fun and glam over-the-shoulder purse. This purse (and how to make it) will be featured in our upcoming MaryJanesFarm magazine "Smitten" April/May 2012 issue. For only $18.00 you could own a piece of magazine lore, and look fashionable to boot. How about gifting it to your favorite someone for Valentine's Day?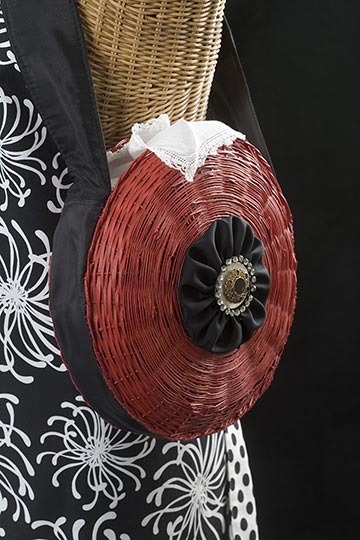 All proceeds (minus shipping and packing) will benefit www.firstbook.org, a non-profit that provides new books to children from low-income families throughout the U.S. and Canada.
The first person to call the farm and talk with Brian, 208-882-6819, and pony up a credit card, becomes the new owner of a little bit of herstory.
Shipping will be either USPS or UPS, our choice. No returns.