Why, there's a tall drink of water!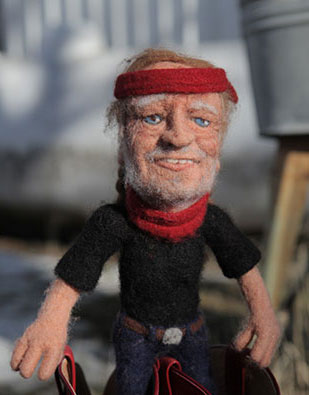 You need to wipe them boots off?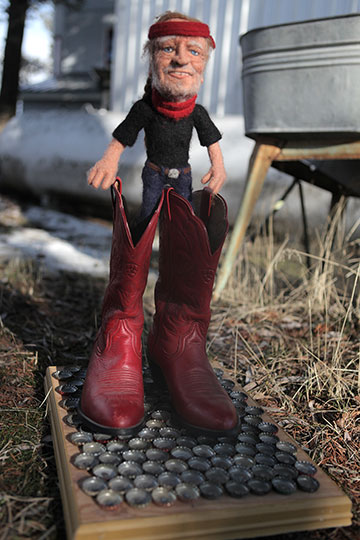 This boot scraper was featured in "Sister Act" April/May 2011 issue and is looking for a mudroom to call home.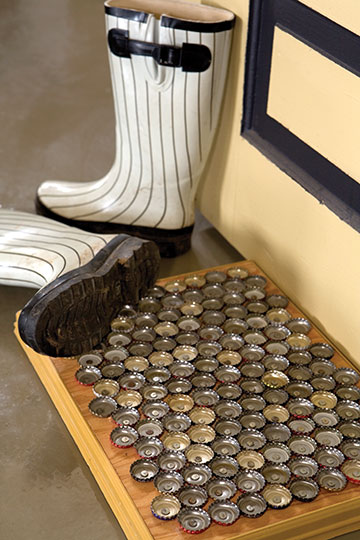 Check them apples out. Re-purposed bottle caps that will scrape the muck and gunk right off of them darlin' mud kickers. $10 to a good home + shipping.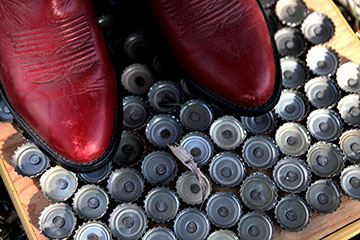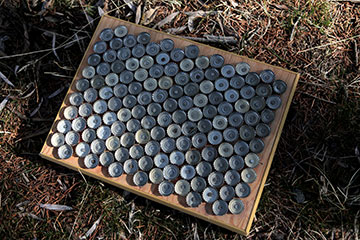 All proceeds (minus shipping and packing) will benefit www.firstbook.org, a non-profit that provides new books to children from low-income families throughout the U.S. and Canada.
The first person to call the farm and talk with Brian, 208-882-6819, and pony up a credit card, becomes the new owner of a little bit of herstory.
Shipping will be either USPS or UPS, our choice. No returns.