Looking for a lil somethin' to motivate ya? Positive affirmations, when seen every day, have the power to change your mindset and steer you toward your goals …
and who couldn't use a little more determination, physical exercise, and of course, chocolate? $7.95 + shipping.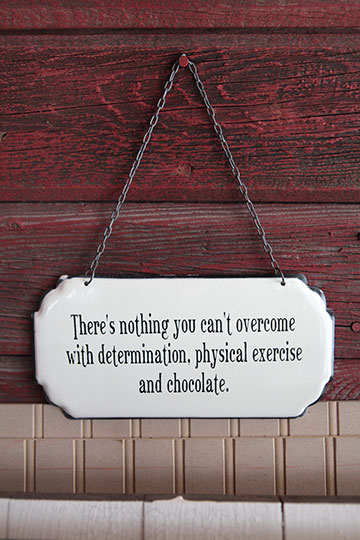 All proceeds (minus shipping and packing) will benefit www.firstbook.org, a non-profit that provides new books to children from low-income families throughout the U.S. and Canada.
The first person to call the farm and talk with Brian, 208-882-6819, and pony up a credit card, becomes the new owner of a little bit of herstory.
Shipping will be either USPS or UPS, our choice. No returns.