I found my wooly Willie a wooly-eyed friend. First thing he sheepishly said to Willie was, "pull my finger."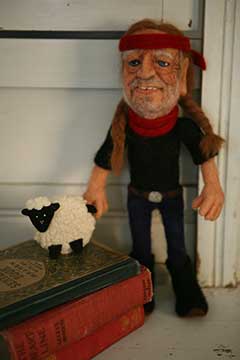 Actually, it was "pull my tail."
He did.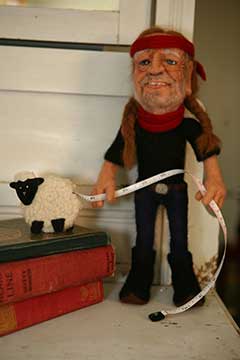 Here's my giveaway. The first person to measure up and tell me:
What Willie's first professional gig was …
gets Willie's new wooly-eyed pocket friend (lamb chops, not Willie), guaranteed to help the recipient measure up to future junking excursions. Will this dresser fit my hallway? How about this bookshelf? "Bah or nah, just pull my tail and I'll let you know."
The first person to call the farm and give Brian the correct answer, 208-882-6819, becomes the new owner of a little bit of herstory. Shipping will be either USPS or UPS, our choice. No returns.