Willie thinks this is a honey of a find! A while back I wrote a post, titled "All Lay and No Play," that featured this cluckin' cool piece of artwork by Julene Ewert. This cool little chickie was made using thin layers of beeswax and …
… is titled (but of course) "lay and no play makes Jane a dull girl."
The print is from an original, natural beeswax collage painting of a worried little hen. 8×10 canvas. $12 + shipping.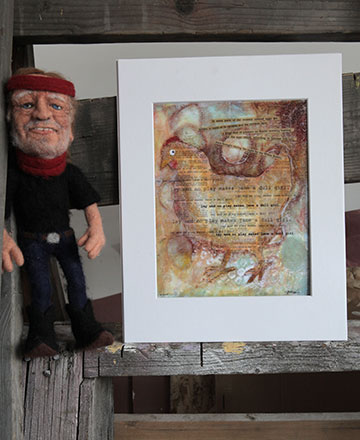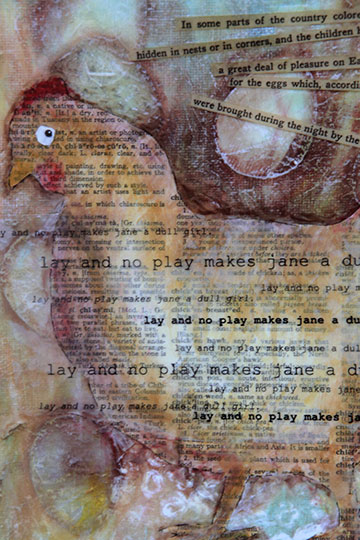 All proceeds (minus shipping and packing) will benefit www.firstbook.org, a non-profit that provides new books to children from low-income families throughout the U.S. and Canada.
The first person to call the farm and talk with Brian, 208-882-6819, and pony up a credit card, becomes the new owner of a little bit of herstory.
Shipping will be either USPS or UPS, our choice. No returns.