Don't let those little ones scamper through the house with muddy feet!
Give 'em a little reminder with this wooden "Wipe yer boots!" sign.
$10 plus shipping.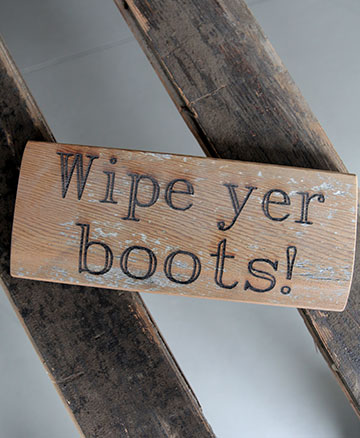 All proceeds (minus shipping and packing) will benefit www.firstbook.org, a non-profit that provides new books to children from low-income families throughout the U.S. and Canada.
The first person to call the farm and talk with Brian, 208-882-6819, and pony up a credit card, becomes the new owner of a little bit of herstory.
Shipping will be either USPS or UPS, our choice. No returns.