Ta-da! Seven years in the making. (Premiere episode of Jersey Pours.)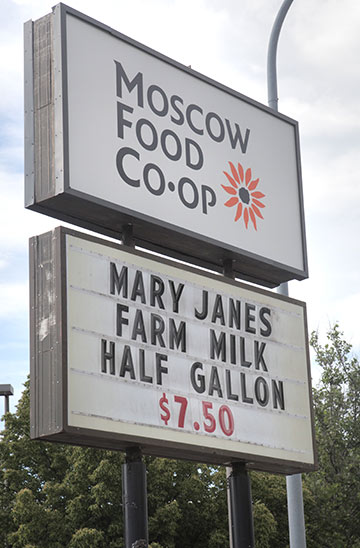 The label found on every 1/2 gallon jar of my cream-top milk.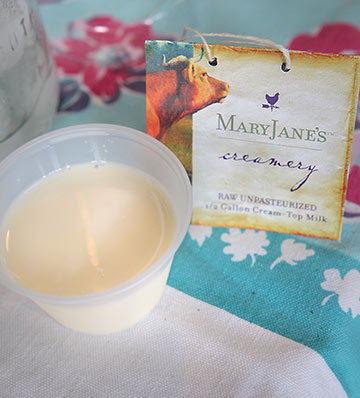 Easy-peasy butter recipe for using the cream.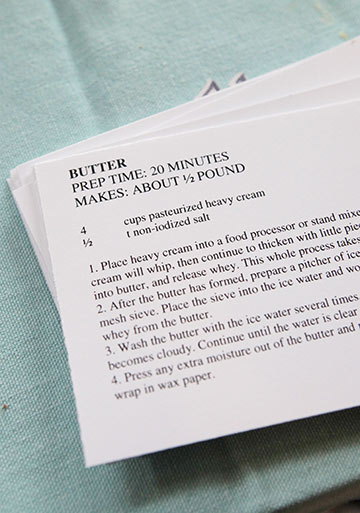 A colorful bouquet of …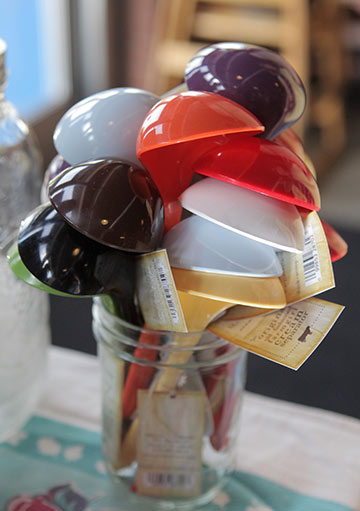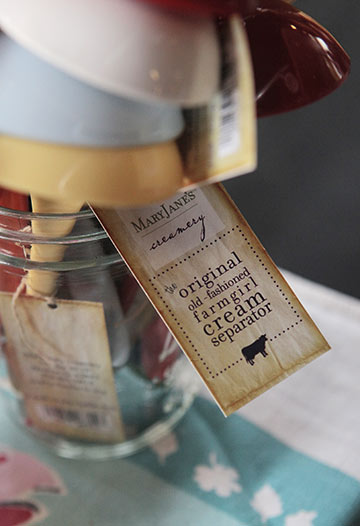 It took a lot of experimentation with my cow's feed to get the flavor of their milk just right. Non-GMO alfalfa cubes, organic grains, and free-range pasture, oh, and plenty of …
old-fashioned LOVE.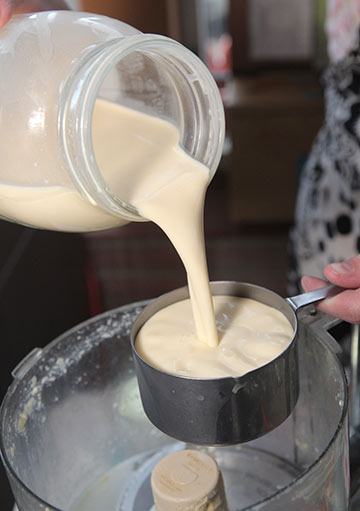 Ready for some butter? Couldn't be easier.
1. Pour.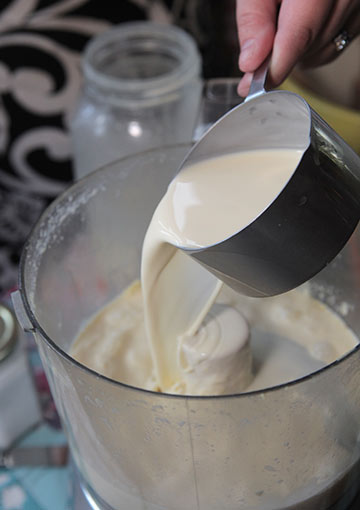 2. Push button.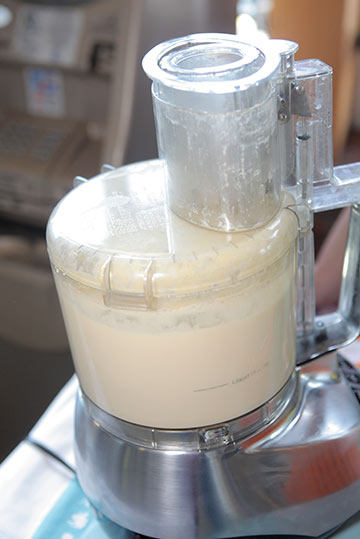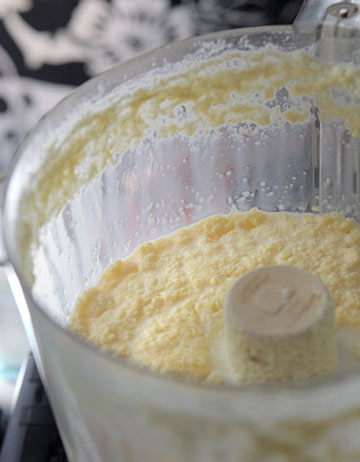 Check.
Rinse.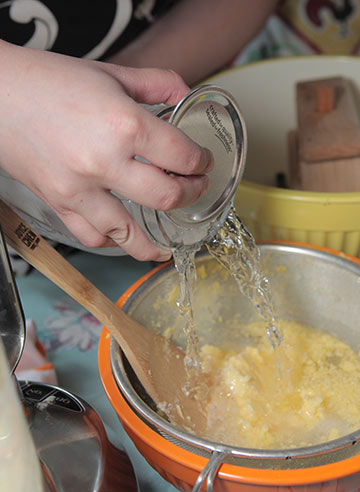 Now, knead your whey out.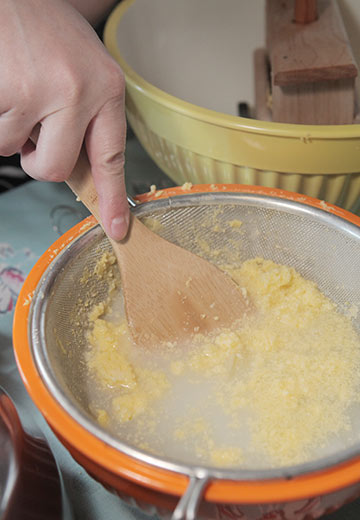 Salt.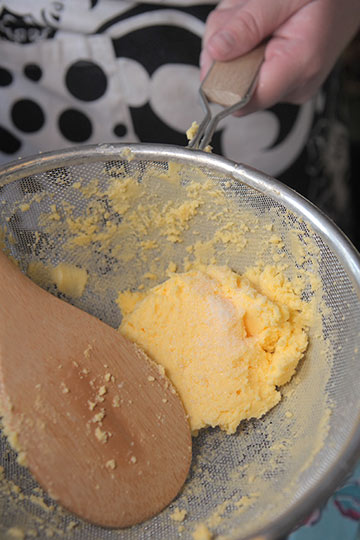 Press.
Gather bread. (About to be slathered.)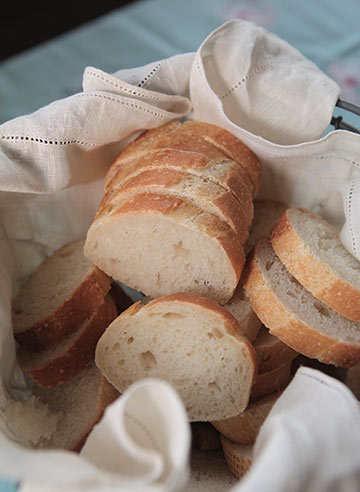 Ashley, my DIL, and Kim, my livestock manager, sampling milk and butter in our local co-op. 
Big round of applause to Maizy, Emma, Chocolate, and our special guy, Milky Way, with Etta Jane and Sally O'Malley soon-to-be (more mama cows in the making).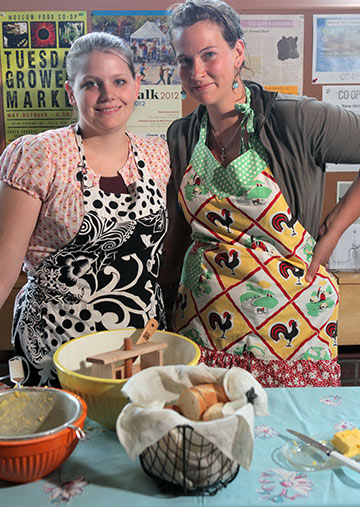 Cross dairy off my bucket list.