This vintage, solid wood, handmade doll bed awaits your every meow, er, doll. Dimensions are 11.5 inches wide, 16 inches deep (head board to foot board) and 12 inches high (head board). Simply adorable.
$14.95 plus shipping.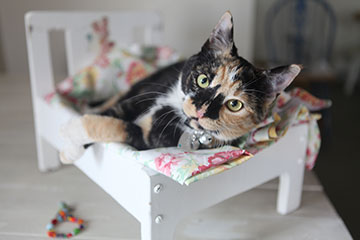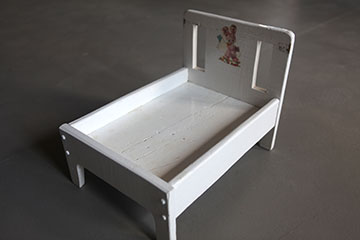 All proceeds (minus shipping and packing) will benefit www.firstbook.org, a non-profit that provides new books to children from low-income families throughout the U.S. and Canada.
The first person to call the farm and talk with Brian, 208-882-6819, and pony up a credit card, becomes the new owner of a little bit of herstory. Shipping will be either USPS or UPS, our choice. No returns.