A mini reusable zipper pouch and a black necklace with matching earrings, a tote, and a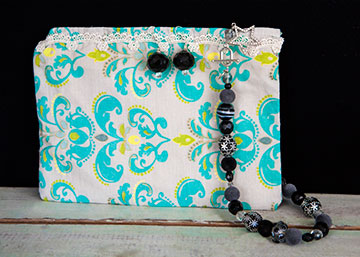 scarf, all handmade from upcycled materials, were sent our way to be juried for Project F.A.R.M. (First-class American Rural Made) certification. Told by designer Stephanie M. Dejoseph (La Mia Designs) that we could keep them (WOW!), we decided to share the hand-embroidered "Farm Fresh Produce" tote and the super soft, matches-any-outfit, one-of-a-kind scarf.
Modeled by our beautiful graphic designer, Karina Elzinga, the first person to tell us what CSA they were signed up for this past summer gets the "Farm Fresh Produce" tote.
And for the first person to tell us you've already been snowed on (come on Dakota!), the gorgeous scarf apparently needs to be sent to you.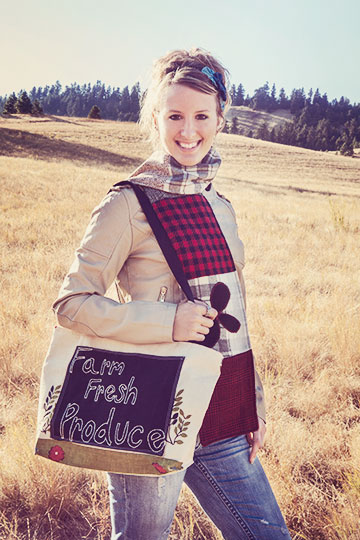 Round of applause for Stephanie M. DeJoseph of La Mia Designs!!!!!!