And now … the cat's meow of Hostess!!! (Yesterday, I shared my twinkie recipe.)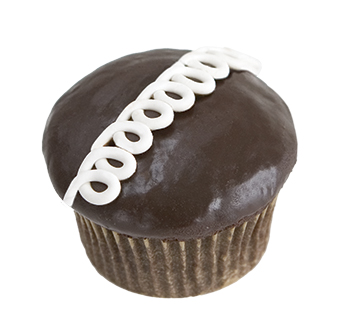 MaryJane's Organic CREAM-FILLED CHOCOLATE CUPCAKES
Copyright MARYJANESFARM Magazine, April/May 2010
PREP TIME: 1 hour
COOK TIME: 20 minutes
MAKES: 12 cupcakes
1    cup organic flour (I use the quality specialty flour that I sell. I'm just saying. If you start introducing variables, I can't guarantee you'll meet with perfection like I did.)
½   cup organic unsweetened baking cocoa
¾   t baking soda
¼   t baking powder (non-aluminum)
¼   t salt
¼   cup organic butter, softened
¾   cup organic sugar
2    eggs, at room temperature
½   t organic vanilla extract
1. Preheat oven to 350°F. Line muffin pan with paper liners and set aside.
2. In a small bowl, thoroughly combine flour, cocoa, baking soda, baking powder, and salt.
3. In a large bowl, using an electric mixer, cream together butter and sugar, then beat in eggs and vanilla.
4. Fold flour mixture into wet ingredients until well combined.
5. Fill muffin cups 2/3 full. Bake until a toothpick inserted into the center comes out clean, about 18–20 minutes. Turn out onto a cooling rack.
6. Once cool, fill with my Organic Cream Filling (inject into the bottom by punching a small hole through the paper liner), ice with Chocolate Glaze, and decorate with swirls of White Frosting (recipes below).
GLUTEN-FREE CONVERSION:
Substitute organic white rice flour (www.BobsRedMill.com), use ½ t baking powder, and use 3 eggs.
MaryJane's Organic CREAM FILLING
¾    cup organic sugar
½    t cream of tartar
¼    cup water
1     T light organic corn syrup
2     egg whites, at room temperature
1     t organic vanilla extract
1. In small saucepan, combine sugar, cream of tartar, water, and corn syrup. Bring to a boil over medium-high heat, stirring occasionally. Reduce heat to medium-low, and using a candy thermometer, cook until mixture reaches 230°F. (Do not stir while mixture comes up to temperature).
2. Meanwhile, in a large bowl, using an electric mixer, beat egg whites until soft peaks form.
3. Slowly pour hot syrup into egg whites while beating. Beat on high speed for 2 minutes, or until slightly thickened. Add vanilla and beat 5–7 more minutes, until stiff peaks form.
4. Put filling into a cake decorator, using a #7 tip (or use the frosting/cream filling kit that comes with the canoe pan from yesterday's post), and gently inject filling into bottom of cupcake by punching a small hole in the paper liner.
MaryJane's Organic CHOCOLATE GLAZE
1½  t organic corn syrup
¼   cup organic heavy cream
2    oz organic dark chocolate (approx. ½ cup), broken into small pieces
1. In a small saucepan, combine corn syrup and cream and heat to just before boiling.
2. Place chocolate in a medium bowl, pour hot liquid over, and stir until chocolate is melted.
3. Dip tops of cooled, filled cupcakes into warm glaze. Let glaze cool, then decorate with White Frosting.
MaryJane's WHITE FROSTING
½  cup powdered sugar
1   T organic milk
1. In a small bowl, combine ingredients and mix well.
2. Spoon into pastry bag fitted with a #4 tip and decorate tops with swirls. (This takes a bit of practice. Get-your-swirl-on by perfecting it first on the bottom of a bowl.) -Copyright MARYJANESFARM Magazine, April/May 2010