Thanks to all those who did the "like" thing on the MaryJanesFarm Facebook page!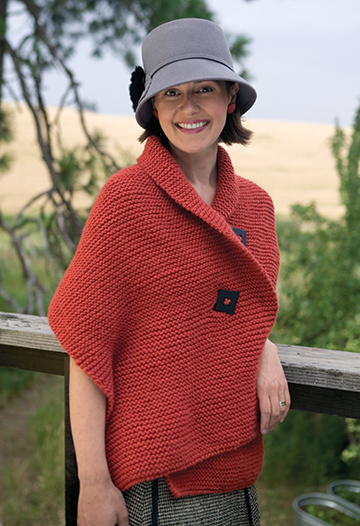 Before I tell you who won, have you heard the one about the cop and the knitting driver?
A cop was patrolling the beltway and saw a minivan driving somewhat erratically, so he flashed his lights. The van didn't pull over, so he drove up beside it and motioned to the driver for her to pull over. He saw what the problem was; she was knitting! He motioned again, so she rolled down the window. He yelled out his window, "Pull over!" She yelled back, "No, cardigan!"
Hope you didn't "cast-off" that joke as t-o-o corny. Now, onto our winner.
She is …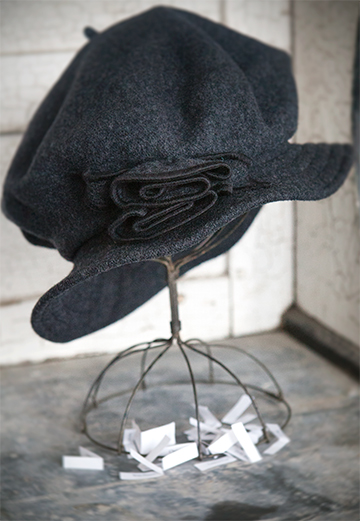 Mitchie Gordy Lindgren! Congratulations!
Mitchie said:
"Have been your FB page fan for a while now, and love to see your posts every day. LOVE this shawl idea. Only wish it hasn't been 50 years since I've knitted anything! HA!"
Keep your eyes on your inbox, Mitchie, for an incoming email shortly.
And here's the original post:
When you travel by air, you've probably noticed how the temperature of airplanes fluctuates. It's not an easy feat to stick your arms out to take a sweater on and off repeatedly.
Here's the solution, and it's SUPER easy to make since it's just one long rectangle with only ONE buttonhole. The top and bottom buttons are for decoration only OR you can change the look of your shawl by buttoning onto any of the three buttons.
The shawl I'm wearing here uses a garter stitch—every row is knitted using two strands of yarn, making a thick, reversible "fabric" that doesn't curl at the edges.
Finished size:
16″ x 62″
Gauge: 1″ x 1″ = 4 stitches and 6 rows in garter st
YOU'LL NEED:
Size 10 (6.0 mm) circular knitting needles
8 100g skeins worsted weight yarn
3  2¼" buttons
Use 2 strands yarn for all.
Cast on 63 stitches.
Knit every row until piece measures 9″
Buttonhole rows:
Row 1: Knit 15 stitches, bind off 5 stitches, knit to end of row.
Row 2: Knit 43 stitches, knit on 5 stitches, knit to end of row.
Continue knitting every row until piece measures 62″.
Bind off.
Button placement: Center buttons 4½" in from long edge at 9″, 13″, and 17″ down from short edge.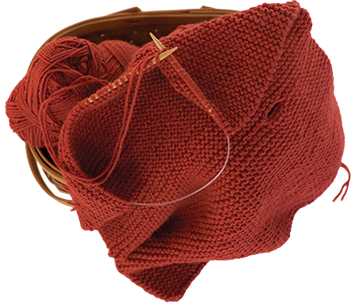 If you aren't the knitting type, don't fret—enter below to WIN this shawl!!!
To be entered in this we-pulled-the-name-from-our-hat giveaway, do these three things:
First, go to the MaryJanesFarm Facebook page and "like" it. Then tell us you did the "like" thing by posting a comment on that page. Third, tell us in a comment below you did the Facebook "like" thing. 1-2-3 Bingo, you're entered!