Glamper calendars? Check.
Helping victims of Hurricane Sandy? Check. (If I recall correctly, more than $1,000 was raised.)
Giving away extra calendar. Check.
Loving the nature of a helping hand. Priceless.
I first heard about the Glamper's Calendar from Kelle Arvay, Farmgirl Sister #4447, of Little Vintage Trailer. You may remember Kelle streaming in during my mother's visit to the Hallmark Home & Family show last year. (Here is the video.) Kelle added her efforts to promote the calendar last November to help those that were caught in the wake of Hurricane Sandy. Her picture (below) is one of the photos for the month of April. Va-voom, lady!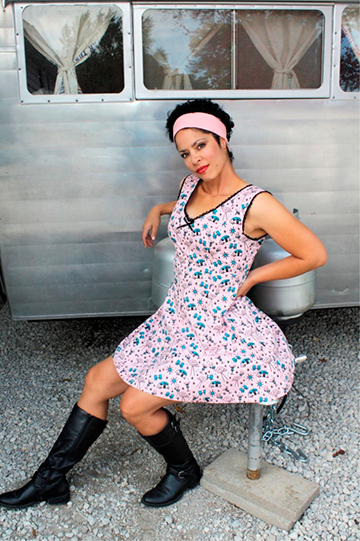 Unfortunately, the date to purchase the calendar has passed. However, lucky for one of you, we have an extra calendar to give away so you won't have to miss all the lovely contributors and their vacations-on-wheels. Glamper chic!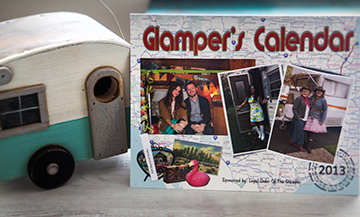 To be entered to win, e-mail us a picture of your version of glamping to glamping@maryjanesfarm.org. We'll post some pics and from there we'll pick a winner to receive the calendar.