These yummy nasturtiums I started all by myself from seeds that I planted in a small yogurt cup.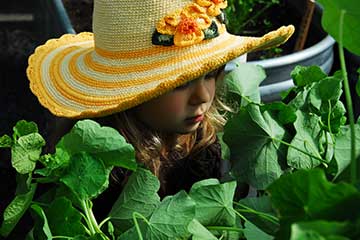 I love to eat the leaves in my salad. For real. I'm not joshing you. Hey, that's Kim's boyfriend's name.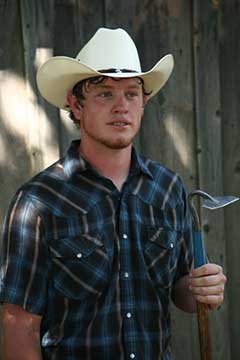 Kim works here. Today I helped her wash Chocolate, our pregnant Jersey cow, while Josh weeded our iris patch.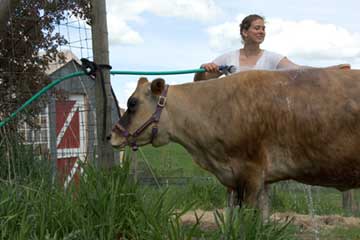 As it turns out, the flowers on my nasturtiums match the flower on my hat perfectly.