And here we are! Ready to pick the winner of the EduKate tote giveaway.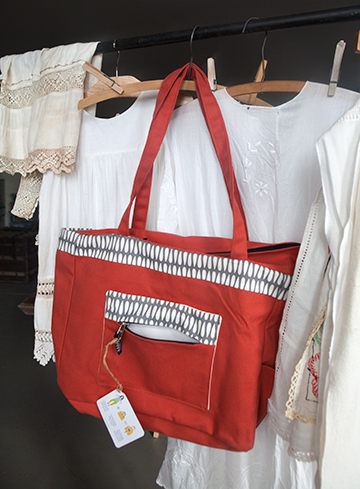 So Meg grabs a name out of the EduKate pocket and chooses …
Lois! Congratulations!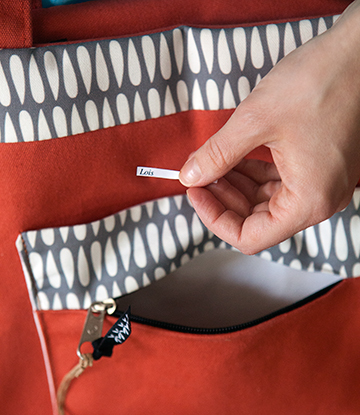 Lois said:
I liked it. Love this idea.
Look for an e-mail from the farm in your inbox, coming soon. Thanks Allison, for donating the tote and to everyone who entered!
And here's the original contest and all those who gave comments:
With our access to education, it's easy to take what we have for granted. That's why this company, which donates 1/3 of its profits to education, is tote-ally cool.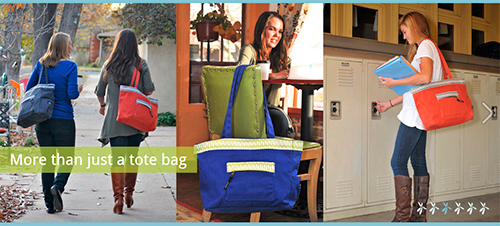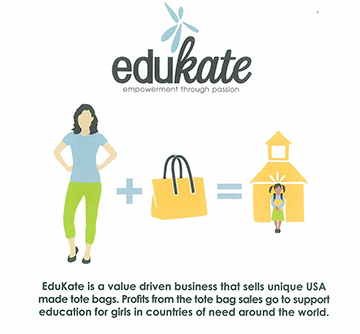 Allison Greeney is a world-wide traveler with her eyes wide open. She saw that for many young people, especially girls, education is a luxury. The daily challenges communities face, from lack of fresh water to lack of classroooms can be daunting. When my husband and I went on a trip last year to Guatemala, we saw this first-hand.
Allison also saw that education is the foundation for creating solutions to these daily challenges in communities around the world. And, by supporting education for girls in areas of need, they'll be equipped to grow healthier, more sustainable, and more prosperous communities.
And so, while she was in Cambodia, the idea for EduKate was conceived.
With 1/3 of total profits going toward supporting girls education efforts globally, EduKate works with a variety of organizations to bring education about. The organization also works with girls in Guatemala through an established on-the-ground non-profit that provide scholarships and mentoring to help girls to stay in school.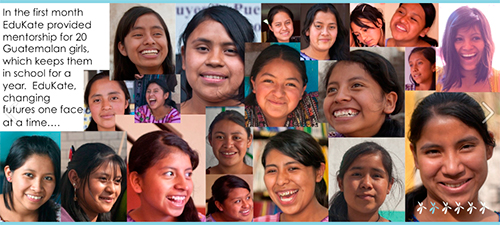 Also cool? These bags are made in the U.S.A. by women in Colorado! So, if you're looking for a bag—leave the overpriced Gucci, Prada, and Coach dreams at the web address bar and put your money toward a cause that supports your sisters.
If you haven't already purchased one, today you have the opportunity to win one. We've partnered with
Allison to help spread the word, and she kindly donated a bag for a lucky winner!
Below, is the beautiful Terra Cotta with light grey accents.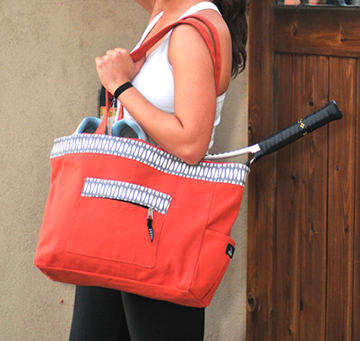 To win, go to the EduKate Facebook page and "like it," then leave a comment below telling us you did. That's it! We'll pull a name from the tote and announce the winner in two weeks. Tote-ally way cool, Allison (Ally).