1950's April edition of Romance Short Stories as a foxy little purse! This totally classy and vintage number will have your friends ooo-ing and awww-ing at the sheek exterior and donning their cat eyeglass frames to read the saucy and dreamy story on the inside.  Only $20, plus shipping and handling.
The back.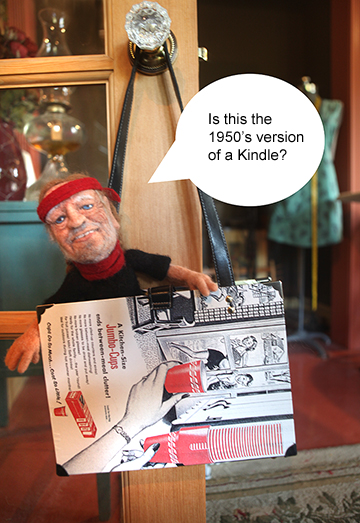 The bottom.
The inside.
All proceeds (minus shipping and packing) will benefit www.firstbook.org, a non-profit that provides new books to children from low-income families throughout the U.S. and Canada.
The first person to call the farm and talk with Brian, 208-882-6819, and pony up a credit card, becomes the new owner of a little bit of herstory. Shipping will be either USPS or UPS, our choice. No returns.