CJ Armstrong, our Farmgirl of the Year 2010, is stitching and selling glamper-ific aprons using my newly launched Glamping fabric collection. You can bet I'll be wearing one when I'm glamping this summer in my '68 Airstream, Lily. With this giveaway, you can get your glamp on, too! Picture yourself in one of these. Now, picture your perfect trailer or glammed-up tent.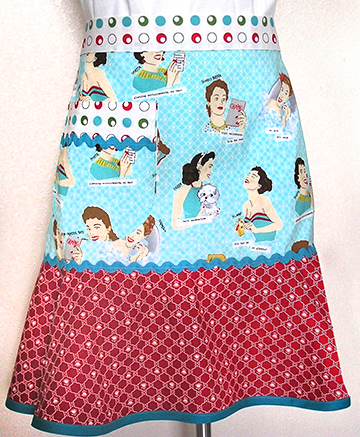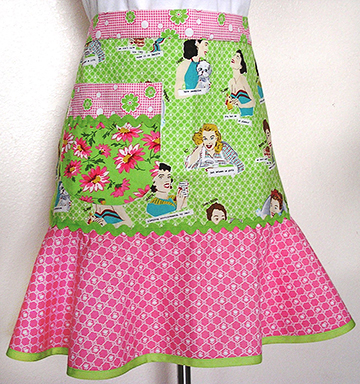 CJ sells these lovelies on her blog, Fresh Farm Aprons. You can also catch up with her on her business page on Facebook.
Here are some closeups of my "girls" that you see on the fabric above. Yes, they each come with their own personalities and names.
Sunny Brook—high maintenance hits the road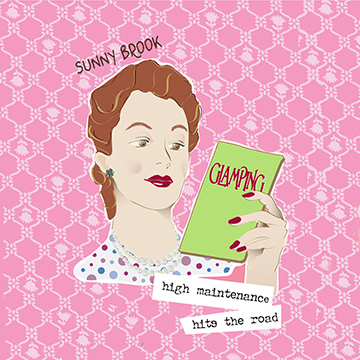 Harmony—no bath left inside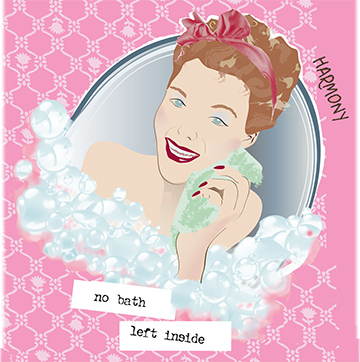 Bristol Bay—we don't care how they make it in Seattle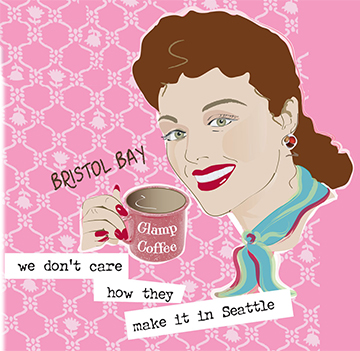 Kit—just between us girls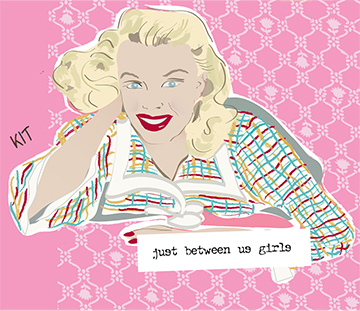 Shasta—glamping accoutrements, my dear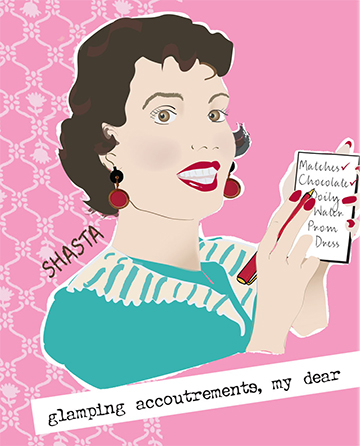 Sierra—bare necessities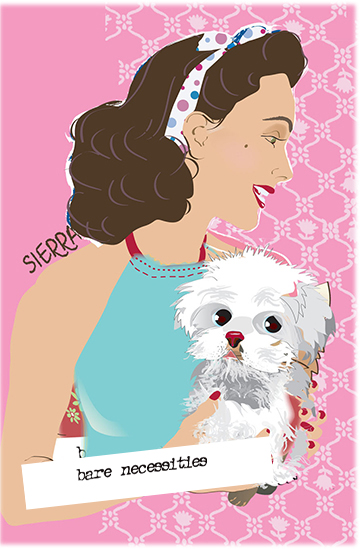 Scamp—you had me at glamour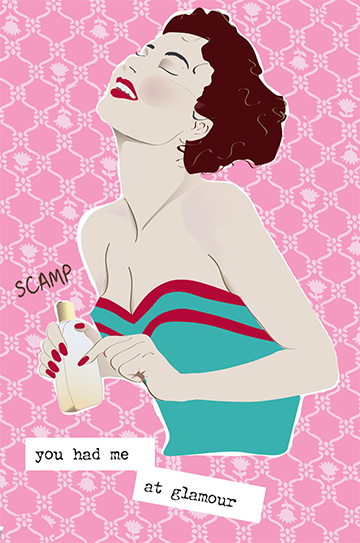 More of my glamping collection is available at Fat Quarter Shop. And several of the prints are available in laminate—perfect for trailer awnings, water-proof tablecloths, totes, sleeping bag covers, and more. Laminate cotton fabric is soft, flexible and CPSIA approved (unlike oilcloth). Here is where you'll find it for sale along with inspirational projects, techniques and tools to take your laminate projects to a whole new level.
I'd love to see any and all of your projects over on my Glampers on the Loose FB group. And don't forget to come check out daily new events and glampin' fun on International Glamping Weekend's FB page.
Here's a peek at how I design fabric. First, I start with a color palette.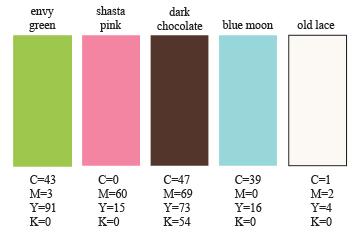 After we draw and perfect the prints here at the farm, I create a mood page to really get inspired.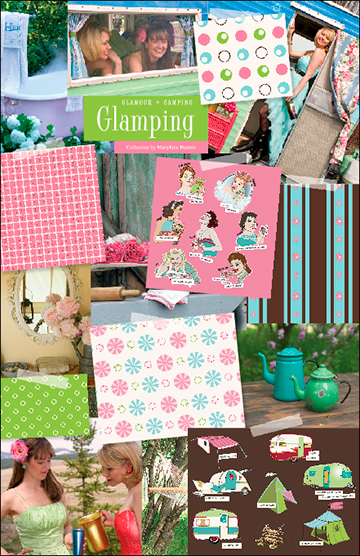 To win one of the aprons above, just tell me what your DREAM trailer or glammed-up tent looks like (an imaginary mood board of sorts) and you'll be entered in the drawing for one of CJ's aprons shown at the beginning of this post.