Many of you may have met this guy … or his sister, Flat Suzy …
Flat Stanley is a tool for us kids (usually kindergarten through second grade) to connect with others across the country. He is usually sent on a trip (via mail) to another part of the country by a student to another student. When he arrives, he has pictures taken of all the activities he enjoys in a new place. Sometimes, he gets new attire or accessories on his trip, too.
Flat Stanley, who will be celebrating his 50th year in 2014, was originally a children's book published in 1964 by Jeff Brown. His story goes like this:
"When Stanley Lambchop wakes up one morning, his brother, Arthur, is yelling. A bulletin board fell on Stanley during the night, and now he is only half an inch thick!
Amazing things begin happening to him. Stanley gets rolled up, mailed, and flown like a kite. He even gets to help catch two dangerous art thieves. He may be flat, but he's a hero!"
I received him all the way from Kansas from my friend, Alexa (we share the same birthday). Alexa is a farmgirl for sure, so we knew he'd enjoy a visit to the farm. Here's a snippet of Flat Stanley's day with us …
He found two eggs in the coop,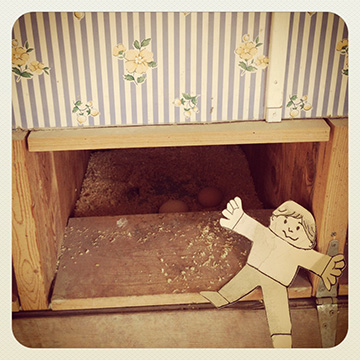 Grabbed a few green onions for lunch from the greenhouse,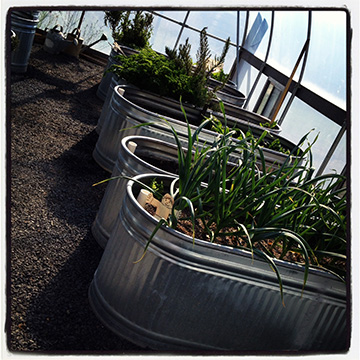 Noticed my handprint from three years ago,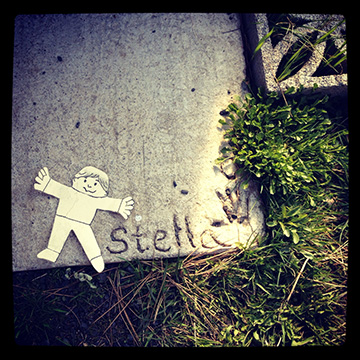 Cooked up his lunch in our outdoor kitchen,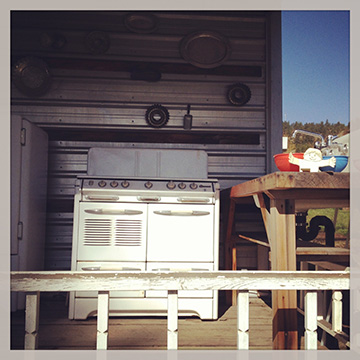 Took a nap in the sun with Beau Vine,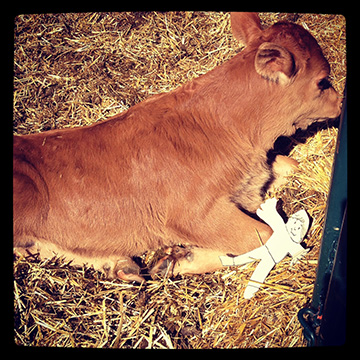 And finished off his day with a nice hot bath in one of our outdoor tubs!
Flat Stanley, thanks for visiting! Hope you had a great trip! Give Alexa a big hug and a kiss from me!!