Chipped nail polish, worn-out soles, split ends … everything gets a little beat up now and then, and the same is true for books and magazines.
We have a stack of poor souls that just didn't survive the bumps in the road, the jostle of UPS boxes, and/or were squished in an overt display of misjudged stacking.
Our loss is your gain.
This particular book suffered a little ding on Calamity Jane's trailer below her driver's side tail light. Luckily, she dodged the bullet clean through her pages. Other than that, she's perfectly ready to introduce you to the world of glamping.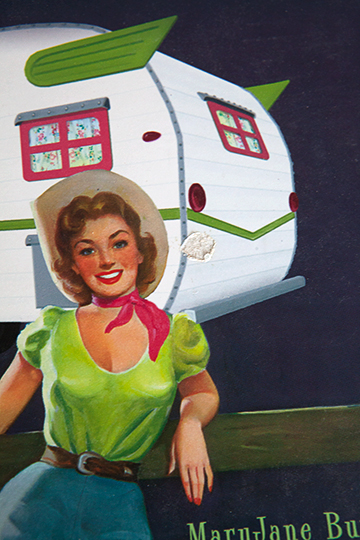 Oh, except for one other thing … are you named Frances? Or, do you know a Frances with a birthday coming up?
Why do I ask? Well … before we noticed the "bullet hole" in the front cover, my mother had already signed a customized request signature. So, if you said "yes" to either of those two questions above, this copy is yours, for FREE! (This is a giveaway, after all.)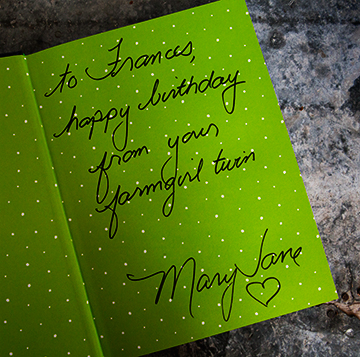 Just tell me below about the birthday Frances in your life and it's all your'n. Next up, a battered Ideabook, magazines, etc. Although, after they find new homes, I think that makes them all bettered.