Okay, this special day calls for a GIVEAWAY in celebration of a GIVEAWAY (just to keep you on the tippy top of your bargain-hunting tippy toes). Today is the day we begin our eight-day FREE magazine subscription GIVEAWAY marathon. But I have another burning question that will net another lucky winner a new MaryJane's Home chenille bedspread worth about $100.
Here's today's question for you (answer below in the comments section) that will enter your name to win a brand-new old-fashioned chenille MaryJane's Home bedspread: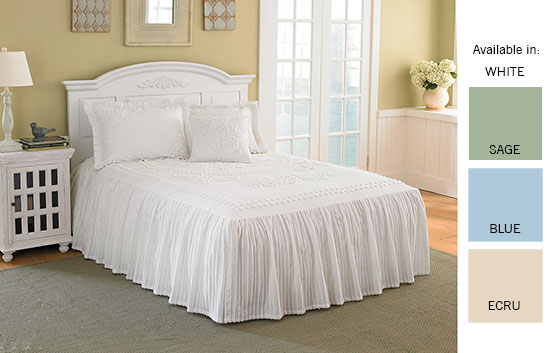 What's your favorite memory of your grandmother? Here's why I ask this question. In the 400 or so retail stores like Belk and Fred Meyer where we sell our chenille bedspreads, clerks tell us that women, upon seeing a bed dressed in one of our chenille bedspreads, bring a hand to their heart region, and say things like, "Oh, this sooooooooo reminds me of my grandmother!"
So, what's your favorite memory of your grandmother?