Ready to find out the winner of our MaryJane's Home chenille bedspread?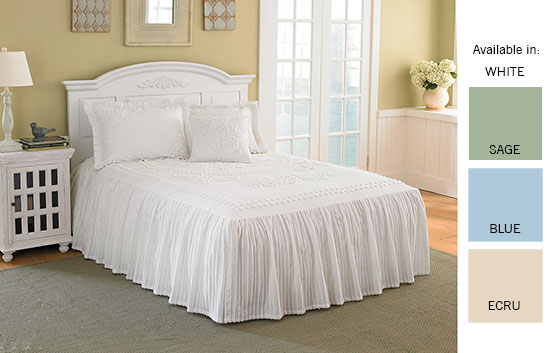 I'm dreaming of …
not a white Christmas (thank goodness, it's summer!), but our winner and her choice of a white, sage, blue, or ecru bedspread. I picked our winner from atop a chenille pillow.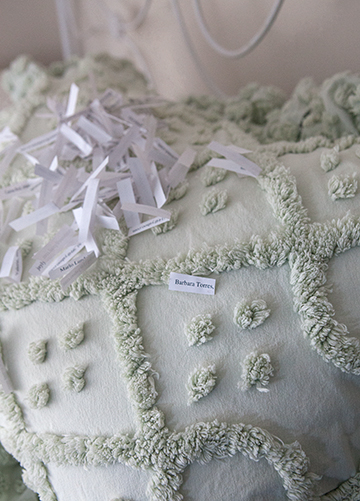 And it's Barbara Torres!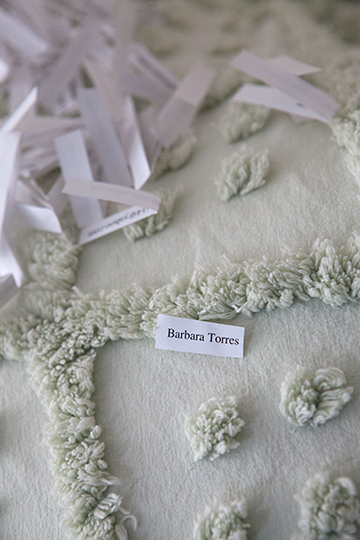 Congratulations, Barbara!
Barbara Torres said:
"My favorite memory of my grandmother was spending the night on Fridays. She would share with me all her special treasures she had in her top dresser drawer. She had a silver brush and comb, lots of costume jewelry, scarves, and embroidered pillowcases.
I would try on the jewelry and scarves. I am now the proud owner of two of her scarves. We would watch television and she would make me a root beer float in a tin mug. She always said the tin mug kept it colder. I would brush her hair and she would give me a dime. I slept in the big bed in the guest room and it had a white chenille bedspread with pink flowers.
My grandmother passed away last year at the age of 103. I miss her a lot, but treasure the times we spent together."
Barbara, keep your eyes on your inbox for an e-mail arriving soon from the farm!