All three pillow cases (cow-donkey-sheep) only $8 plus shipping. Made by Miss Wilma of Kentucky, a Project F.A.R.M. (First-class American Rural Made) hand-embroidered product. Size is width by height.
19 x 14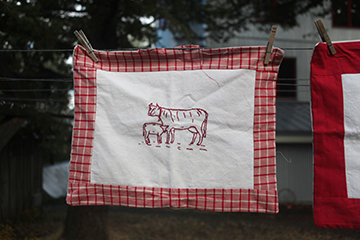 15 x 15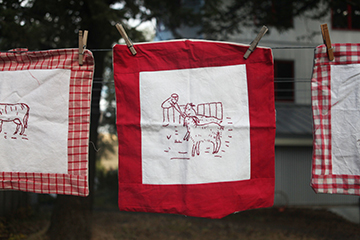 13 x 13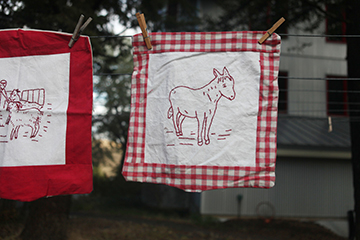 All proceeds (minus shipping and packing) will benefit www.firstbook.org, a non-profit that provides new books to children from low-income families throughout the U.S. and Canada.
The first person to call the farm and talk with Brian, 208-882-6819, and pony up a credit card, becomes the new owner of a little bit of herstory. Shipping will be either USPS or UPS, our choice. No returns.