And the winner of Broomcorn Johnny's purple broom is:
Lady Abigail, who said on October 31, 2013:
"I think these are some of the most beautiful made besoms / brooms I have ever seen. I hope you enjoy the blessing. With this broom, tool of my will, This home I cleanse, this is my seal. Purify and prepare this scared space, No negative energy shall be in this place. From this circle now I banish all fear, These are my words for all to hear. Positive energy and light to see This is my will, so mote it be."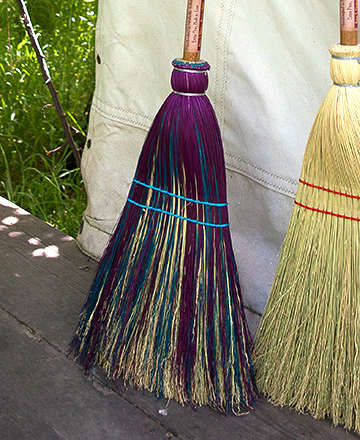 Watch for an e-mail from the farm, Lady Abigail. Congratulations!
And the original post dated October 31, 2013 was:
Every witch needs a good switch!!!!
Congratulations to Brian Newton, of Broomcorn Johnny's, on his recent induction to Project F.A.R.M (First-class American Rural Made).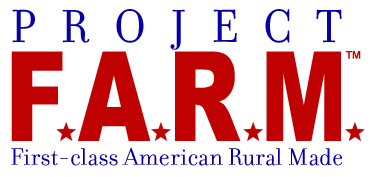 Broomcorn Johnny's honors the timeless tool of the ages, the broom, by crafting each by hand with unique skill. A good broom was once the staple of a clean and orderly house. Now, having been "swept" aside for newfangled vacuums and the Swiffer, the broom is making a comeback with the help of caring individuals like Brian.
Thanks to Brian, the tradition of the handmade broom is thriving!
From his website:
"A small number of craftsmen keep the historic art of broom making alive and vibrant. Brian Newton, owner of Broomcorn Johnny's in downtown Nashville, Indiana, is one of them. Using tools from the late 19th and early 20th centuries, Brian, a prizewinner at the 2012 Arcola National Craft Broom Competition, is dedicated to creating high-quality, long-lasting, beautiful brooms for his customers."
You may know by now that I give away those Project F.A.R.M. products (sent to us for a look-see) on my blog here. These handcrafted brooms are just SO stunning, I had to keep one.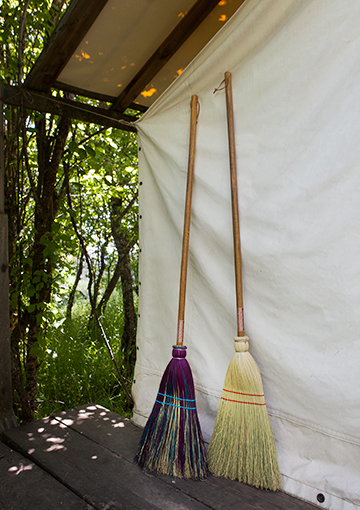 But I saved the gorgeous purple broom for you, dear readers. 🙂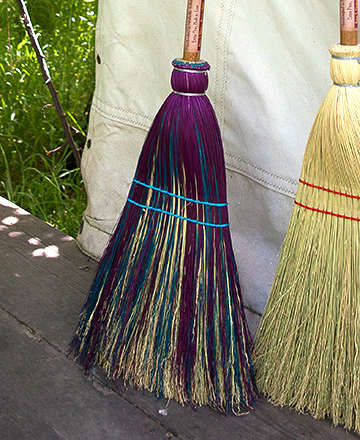 To be entered, post a fun-fact here about Broom Corn. Be creative!
Don't forget to check out the rest of Brian's brooms for sale on his website. I absolutely love 'em all!!! They come in a variety of GORGEOUS colors (click here to see).
I am partial to this one …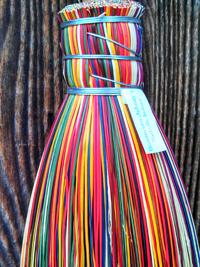 And this one …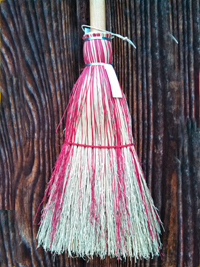 And well … just about ALL of these.