And now, for the winner of our giveaway announcing the newly added seller to Project F.A.R.M., Tammy Trayer, of Rocking GT Designs!
What fun fact do both Tammy and I have in common?
Straight from her blog: "For 8 1/2 months we lived in the wall tent and built our home. It was an experience and an adventure like no other for us all and not one of us would have traded the experience for ANYTHING!"
While working as a forest ranger in the Selway-Bitteroot Wilderness in the '70s, I lived in a wall-tent year round. Also, an experience I'd never trade!
So who is our winner?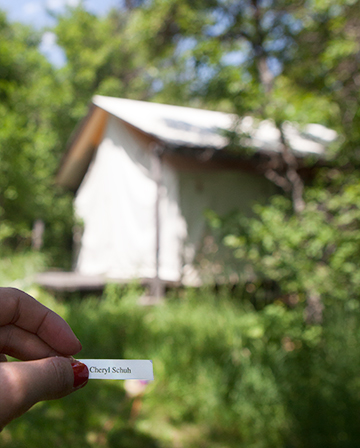 Cheryl Schuh said:
"You are both adventurous outdoor women that have both braved life in a tent in Idaho."
Congratulations Cheryl!
Keep your eyes on your inbox for an e-mail from the farm, coming soon! 🙂