Jaylyn Morehouse said on February 8, 2014:
This Kansas girl would love to know about the 8 wonders! I live in Lawrence, and absolutely LOVE this town!!! So many kid friendly things to do. The community is great. Lots of places to try out craft beers, including some from our local brewery, Free State. Awesome boutiques downtown on Mass Street. Nice music scene. Tons of characters in this town that you'll get to know and love once you live here! I love LAWRENCE!!!
Congratulations Jaylyn!!! Watch for an email from the farm.
And the original GIVEAWAY post was:
Calling all Kansas gals! And friends of Kansas friends. And friends. You know who you are. Have I got a deal for you. Never as good as the deal you got goin' on now if'n you're livin' in the great state of Kansas and all. But I do have a book for you (and friends of friends), all 272 pages.
What are the 8 wonders of Kansas anyway?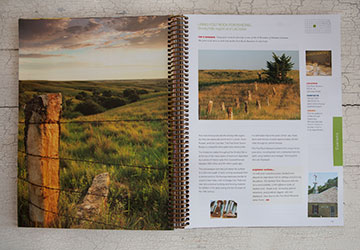 This here book has 216 of the BEST places Kansas has to offer in Architecture, Art, Commerce, Cuisine, Customs, Geography, History, and People (plus the secret list of 8 wonders).
Every page tells a story that is, well …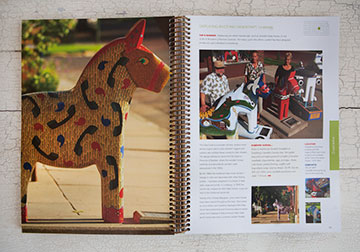 full of GO! GO to Kansas and see for yourself, in person, the "Wonder" categories. We'll put names into a hat and pull out a winner. You're already a winner if you live in Kansas, but this book will help you fall deeper in love with Kansas … no matter if you live there or merely plan to visit. Or dream.
So, tell me something wonderful about Kansas.