It's a big word for a couple of little girls, but it's one we should know. It might just sum up our days at the farm with Nanny Jane and her cows.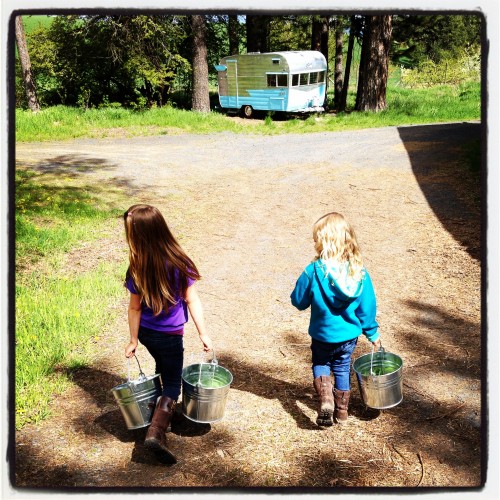 As an adjective, it's used for or related to the keeping or grazing of sheep or cattle.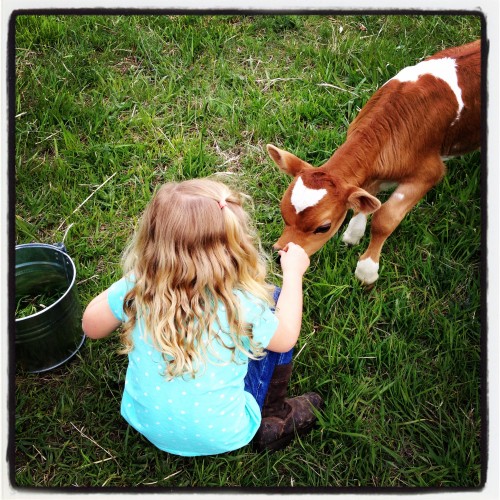 Little Beaumont was curious about the wheat grass we brought. The sound of a bucket brings the cows. They always come running when a bucket clangs.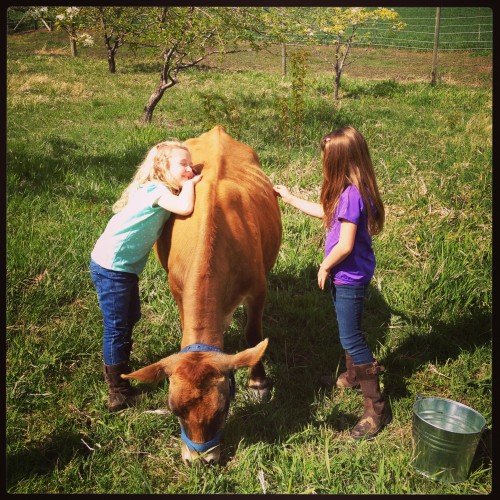 Miss Daisy was happy to stop and graze in one place while we gave her some love. But we think the noun definition of pastoral describes our days at the farm even more perfectly. Pastoral is a work of literature portraying an idealized version of country life.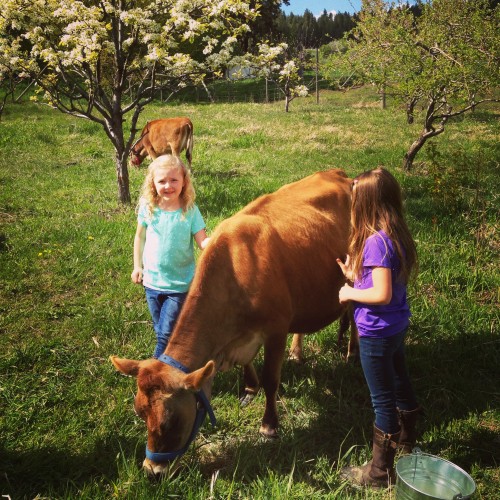 Miss Daisy, who gave birth to her first calf, Beaumont, almost three weeks ago, stayed with us for almost an hour while we brushed and petted her. Her eye lids closed and her head got lower and lower like she was sleeping standing up. Eventually she started swaying back and forth as we brushed and loved her with our little hands. She loves to be loved! Ideal country life, yes.