Looking for that perfect farmgirl game this Christmas?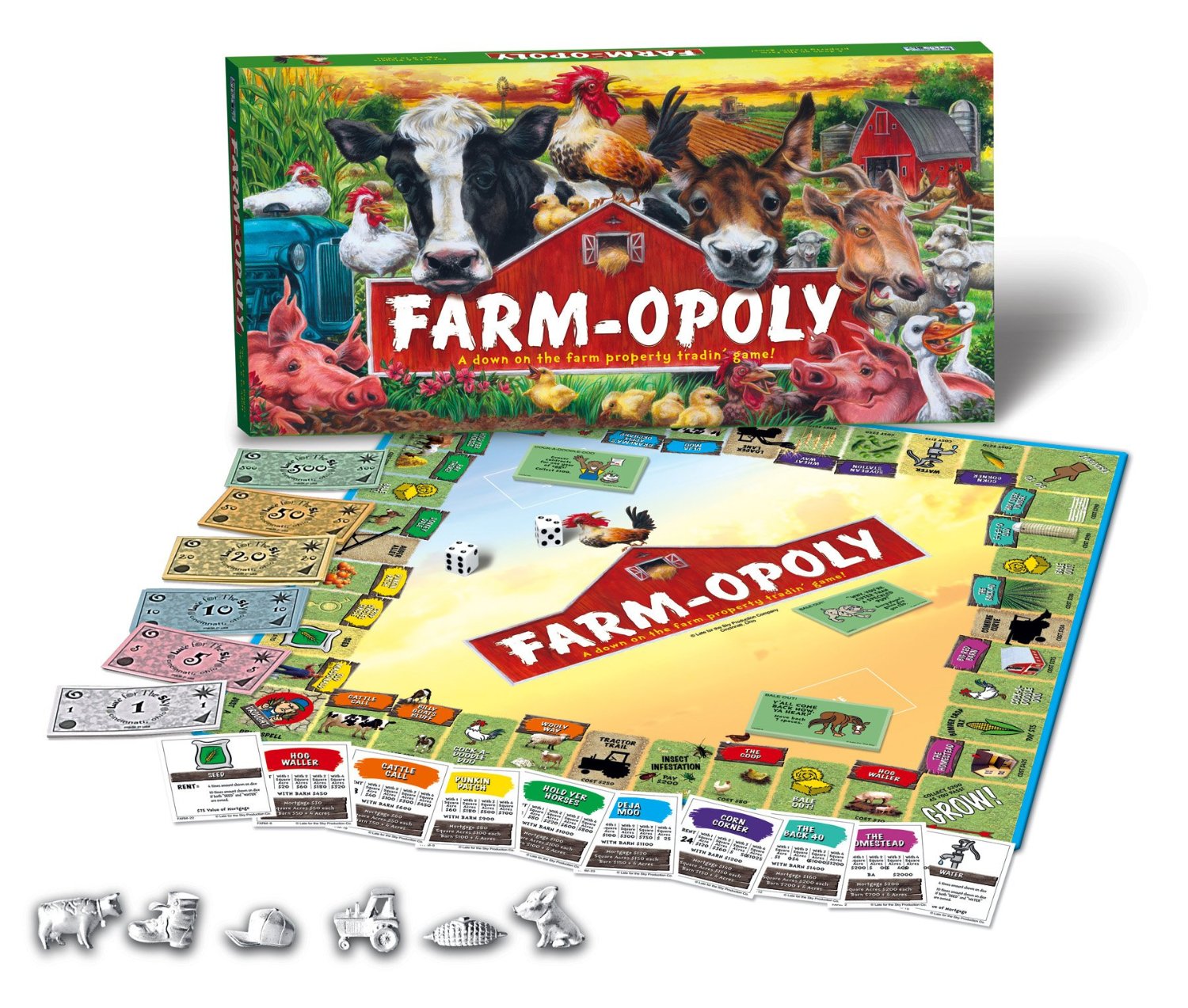 Moo-ve over Monopoly … this farm-inspired game will have you buying the farm instead of the boardwalk. Farm-opoly is a property trading game depicting life on the farm, where players increase their profits by collecting acres and trading them in for big red barns. A lot like Monopoly, but full of country humor and fun farm facts … you'll pass "grow" instead of "go" to collect $200, buy properties like "Grandma's Apple Orchard" and "Combine Curve," and get special passes like "Bale Out" and "Free Manure."
Farm-opoly is a celebration of farm life. Suggested for ages 8 and up, it's fun for the whole fam farmily. Guess what we'll be doing Christmas day with my grandgirls?