And the winner of the Glamping with MaryJane giveaway is:
Lisa, who said: "We tent-camp, so a little hard to glamp up. Maybe the book would give me ideas!"
And the original post for the GIVEAWAY was (thank you to all who participated):
While autographing a stack of my Glamping with MaryJane books, I found this copy with a little spot on the front cover. Perfect for a giveaway!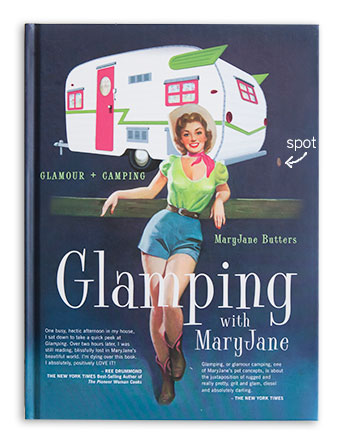 To win this copy, tell me one thing you'll do this summer to make your camp-spot a glamp-spot. We'll put your name in a basket and pull out one lucky winner sometime in the next week or so. Check back to see if you're the winner!