Never nap alone again! These pillow cases, made by Miss Wilma of Kentucky, would look great adorning a settee on your front porch when the 4th of July rolls around next year. This is a Project F.A.R.M. (First-class American Rural Made) hand-embroidered product. $12 plus shipping ($12 for all three). All pillow cases are 10 X 10. For the men in your life that celebrate no-shave November, these could bring encouragement. (Did you know November is no-shave month?)
 Introducing King Edward of England: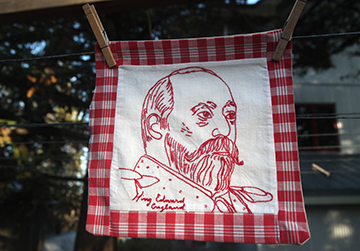 Emperor William of Germany: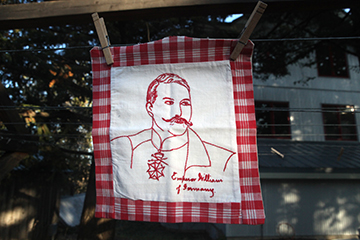 … and last but not least, Chester A. Arthur, the 21st president of the United States from 1881-1885.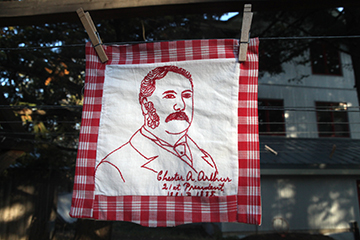 All proceeds (minus shipping and packing) will benefit www.firstbook.org, a non-profit that provides new books to children from low-income families throughout the U.S. and Canada.
The first person to call the farm and talk with Brian, 208-882-6819, and pony up a credit card, becomes the new owner of a little bit of herstory. Shipping will be either USPS or UPS, our choice. No returns.