In the Oct/Nov issue of MaryJanesFarm, "Hanky Panky" (on newsstands Sept. 15), I led you here to my daily journal for a chance to win samples of Cari Cucksey's RePurpose Chroma•Color ReColor Paint in my favorite color combination, turquoise and red.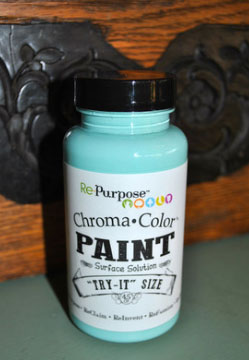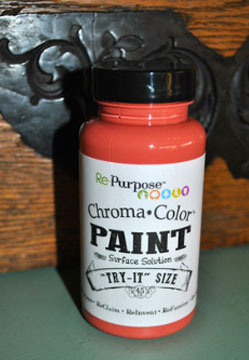 Cari, the star of HGTV's Cash & Cari,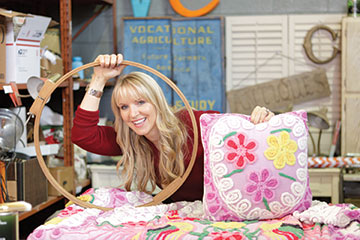 "is an antiques matchmaker who runs estate sales, operates a vintage store, and refurbishes just about anything she can get her hands on," according to her website, RePurposeShop.com. Eventually, when people began asking her about where to buy paint for their repurposing projects, she created her own paint and stain line. RePurpose Chroma•Color ReColor Paint is a water-based paint and primer in one with low VOCs that creates a soft, smooth finish and comes in 25 colors. And Cari's water-based RePurpose ReColor Tinted•Tincture Stain comes in 12 colors.
Enter to win two 4.5-oz "Try-It Size" samples of Chroma•Color ReColor Paint, one in turquoise and one in red, by telling me what you plan to repurpose in the comments below. I'll toss your name into a hat and draw a lucky winner in mid-November, when the Oct/Nov issue expires on newsstands. Stay tuned for more magazine-related giveaways!
If you're not yet a subscriber to my magazine, MaryJanesFarm, subscribe here for $19.95/year.