In the Oct/Nov issue of MaryJanesFarm, "Hanky Panky" (on newsstands Sept. 15), I led you here to my daily journal for a chance to win a beautiful, vintage, coffee-stained tablecloth, made with my coffee staining instructions on p. 74.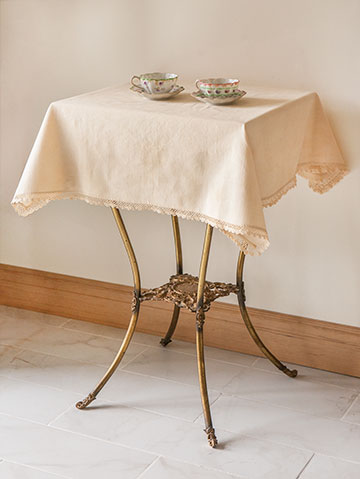 The tablecloth is vintage cotton, 36″ square, with a beautiful crocheted cotton lace border.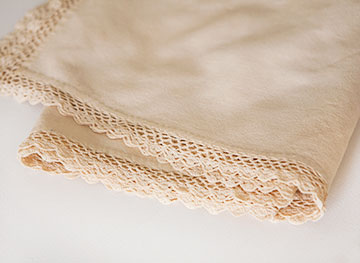 Enter to win this pretty tablecloth by telling me about your favorite vintage linens in the comments below. I'll toss your name into a hat and draw a lucky winner in mid-November, when the Oct/Nov issue expires on newsstands. Stay tuned for more magazine-related giveaways!
If you're not yet a subscriber to my magazine, MaryJanesFarm, subscribe here for $19.95/year.