The winner of my "Hanky Apron, Hanky Panky" giveaway is: Bobbi C, who said:
"I don't own an apron, but that one is soo cute!"
Well, here's your very first apron, Bobbi! Congratulations!
———
And the original post for the GIVEAWAY was (thank you to the 45 women who shared their apron stories!):
In the Oct/Nov issue of MaryJanesFarm, "Hanky Panky" (on newsstands Sept. 15), I led you here to my daily journal for a chance to win our cute half-apron made from vintage hankies on p. 79.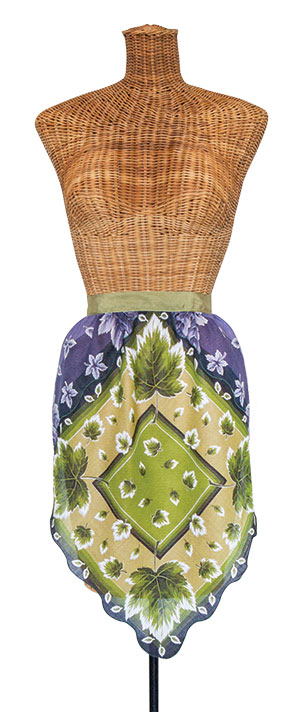 We also provide instructions for making your own hanky apron in the Oct-Nov issue, so be sure to pick up your copy when it hits newsstands on Sept. 15. But if you'd like a chance to win this one, using unusual fall-themed vintage hankies, just share what aprons mean to you in the comments section below. I'll toss your name into a hat and draw a lucky winner in mid-November, when the Oct/Nov issue expires on newsstands. Stay tuned for more magazine-related giveaways!
If you're not yet a subscriber to my magazine, MaryJanesFarm, subscribe here for $19.95/year.