WINNERS SELECTED, 4/17/16
And our winners are … Michelle, Kellie Eggers, Catherine Harris, Annette, Phyllis Mogensen Kochert, Alicia Winkler, Terry Steinmetz, Denise, Becka Gagne, and Laurie Scott (see winners' post here).
For a chance to win a free copy of Lisa Kivirist's new book, Soil Sisters: a Toolkit for Women Farmers (we have 10 of these wonderful books to give away!), tell me something you do that makes you a farmgirl in the comments below. I'll toss your name into a hat and draw a lucky winner sometime mid-April.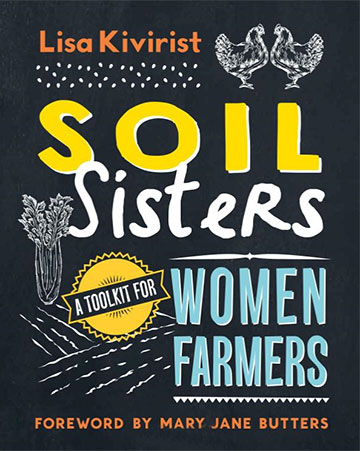 Find out more about Lisa's book in the April/May issue of MaryJanesFarm. Launch your farm dream, soil sister!
Stay tuned for more magazine-related giveaways. If you're not yet a subscriber to my magazine, MaryJanesFarm, subscribe here for $19.95/year.