Thank you for dropping by my Raising Jane Journal to participate in my giveaways! We've chosen a winner for this giveaway already (click here for details), but don't be afraid to leave a comment anyway. I love reading them. And stay tuned for more great MaryJanesFarm giveaways.
In the "Comin' Up Roses," Feb/Mar issue of MaryJanesFarm, you'll find a photo of two linen "LOVE" pillows in our Decorating with Plates article on p. 70.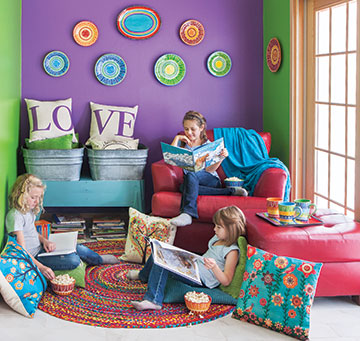 For a chance to win these FREE companion pillows, share with us the last place you drew a heart. Was it at the end of a letter, a post-it in your child's lunchbox, a love note you left your sweetie? Tell us WHERE! in the comments below. (When I autograph my books, I always draw a heart beneath my signature.) I'll toss your name into a hat and draw a lucky winner sometime mid-February.