Thank you for dropping by my Raising Jane Journal to participate in my giveaways! We've chosen a winner for this giveaway already (click here for details), but don't be afraid to leave a comment anyway. I love reading them. And stay tuned for more great MaryJanesFarm giveaways.
For a chance to win one of FIVE autographed copies of Marie Bostwick's newest book, The Promise Girls, tell me how long you've known your BFF in the comments below. (I've known mine for 38 years—my daughter.) I'll toss your name into a hat and draw a lucky winner sometime mid-June.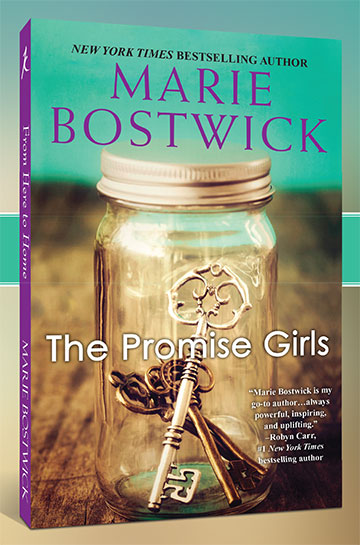 From the beloved author of the Cobbled Court Quilt novels, New York Times bestselling author Marie Bostwick delivers an emotionally rich and captivating new novel that reunites three sisters whose deep bond is rooted in an unconventional past.
"Reading Marie Bostwick is like wrapping yourself up in a warm, hand-crafted quilt. Her books, rich in character and plot, are stitched together by a skilled wordsmith."
– Debbie Macomber, #1 New York Times bestselling author
Stay tuned for more magazine-related giveaways. If you're not yet a subscriber to my magazine, MaryJanesFarm, subscribe here for $19.95/year.