Thank you for dropping by my Raising Jane Journal to participate in my giveaways! We've chosen a winner for this giveaway already (see below), but don't be afraid to leave a comment anyway. I love reading them. And stay tuned for more great MaryJanesFarm giveaways.
In the Feb/Mar 2019 issue of MaryJanesFarm, "Tiptoe Through the Flowers" (on newsstands Jan 1), I led you here to my journal for a chance to win a FREE six-pack sampler of our Organic on-the-go single-serve meals.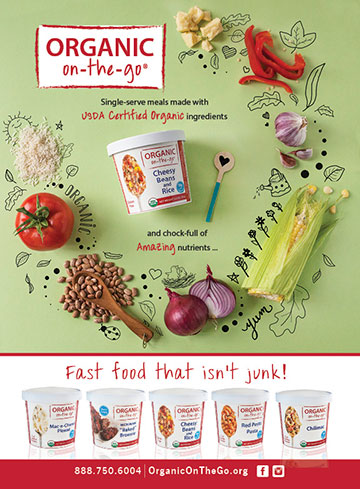 For a chance to win, tell me where you might take our single-serve meals in the comments below. I'll toss your name into a hat and draw a lucky winner sometime mid-February.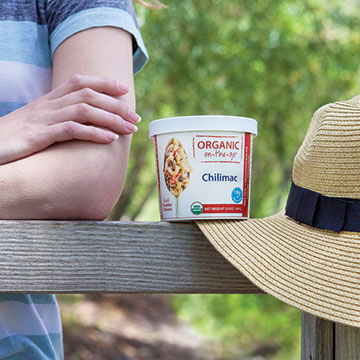 Stay tuned for more magazine-related giveaways. If you're not yet a subscriber to my magazine, MaryJanesFarm, subscribe here for $19.95/year.
———-
The winner of our Organic on-the-go giveaway is …
Becci Bartz, who commented:
I would take these on hikes in my woods…..but mostly I would take them for my lunches when I sub-teach at the local high school. Especially, when I am called in last minute and have nothing in the fridge or pantry that would be ready to go in a pinch. Thanks for the opportunity to win your meals on the go….P.S. I love Mary Jane Farm magazine. I scour it from front to back as soon as I get it…then do it again! LOL
Congratulations, Becci! Watch for an email from the farm.