In the Apr/May 2019 issue of MaryJanesFarm, "Possibilities" (on newsstands March 5), I led you here to my journal for a chance to win a FREE copy of Circle Gardening: Growing Vegetables Outside the Box by Kenneth E. Spaeth Jr., a soil and ecosystem specialist who provides a fresh approach and thorough guide to growing vegetables for all gardeners, experienced and beginner alike.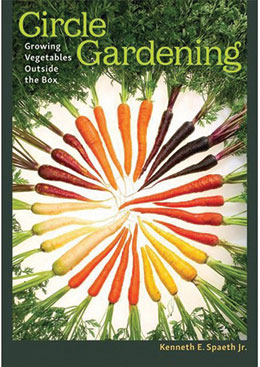 For a chance to win, share with me your favorite variety of carrot that you grow in the comments below. I'll toss your name into a hat and draw a lucky winner sometime mid-May.
Stay tuned for more magazine-related giveaways. If you're not yet a subscriber to my magazine, MaryJanesFarm, subscribe here for $19.95/year.