Thank you for dropping by my Raising Jane Journal to participate in my giveaways! We've chosen the winners for this giveaway already (see below), but don't be afraid to leave a comment anyway. I love reading them. And stay tuned for more great MaryJanesFarm giveaways.
In the Apr/May 2019 issue of MaryJanesFarm, "Possibilities" (on newsstands March 5), I led you here to my journal for a chance to win one of three FREE Farmgirl Sisterhood memberships.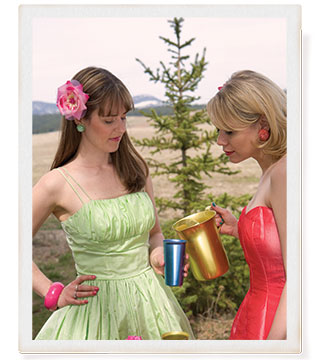 We are sisters … a sisterhood of farmgirls, 7,800 strong and growing. We're country, we're city, and every texture and stripe in between. It's not about where we live, but how we live. We get together to chat online and form in-the-flesh Farmgirl Chapters. We love to earn Merit Badges, share stories, craft, garden, and nurture the next generation of Farmerettes and Young Cultivators. And when our work is done, we get together to go camping, fishing, and "glamping" as Glampers on the Loose. Find out more at FarmgirlSisterhood.org.
For a chance to win a free, year-long membership, share one word that best describes your BFF in the comments below. I'll toss your name into a hat and draw a lucky winner sometime mid-May.
Stay tuned for more magazine-related giveaways. If you're not yet a subscriber to my magazine, MaryJanesFarm, subscribe here for $19.95/year.
——
The winners of our Sisterhood membership giveaway are:
Leisa Joan, who commented:
LOYAL
Bonny Garland, who commented:
Friendship
Marge Hofknecht, who commented:
Kindred
Congratulations, Sisters! Watch for an e-mail from the farm.