The winner of my "Art Quilts of the Midwest, Magic Happens" giveaway is: Heidi Worthington, who said:
"My favorite quilters are my friend Angela and my friend Dixie. Several years ago, they started a quilting group at our church. At the time, I had never sewn on a machine before. Angela convinced my to try quilting. I was very skeptical. I completed my first quilt in about 5 months. Angela assured our group of beginning sewers it would be easy. It was an Irish chain. I designed the next quilt that I made with both Angela's and Dixie's help. The Upper Room Quilters still get together every week in Dixie's sewing studio."
———
And the original post for the GIVEAWAY was (thank you to the 27 women who shared their favorite quilt story!):
In the Dec/Jan issue of MaryJanesFarm, "Magic Happens" (on newsstands Nov. 10), I led you here to my daily journal for a chance to win the book Art Quilts of the Midwest, by Linzee Kull McCray.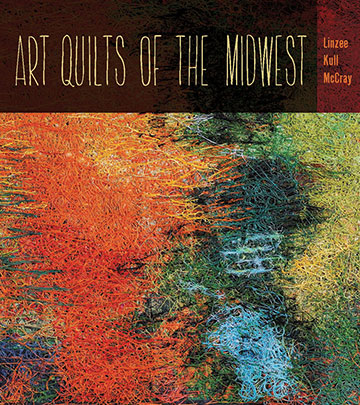 The 20 artists featured in this beautifully illustrated book have created a community of original art forms that bring new life to an old tradition. For a chance to win the book, tell me about your favorite quilt or quilter in the comments below by Dec. 1. I'll toss your name into a hat and draw a lucky winner the second week of December. Stay tuned for more magazine-related giveaways!
If you're not yet a subscriber to my magazine, MaryJanesFarm, subscribe here for $19.95/year.