WINNERS SELECTED, 2/15/16
And our TWO winners are … Jona Newcomb and Carrie (see winners' post here).
Original post:
For a chance to win a free copy of Annie Sloan's Chalk Paint Workbook, tell me what your favorite color of lipstick is and at what age you think you first painted your lips in the comments below. I'll toss your name into a hat and draw a lucky winner sometime mid-February.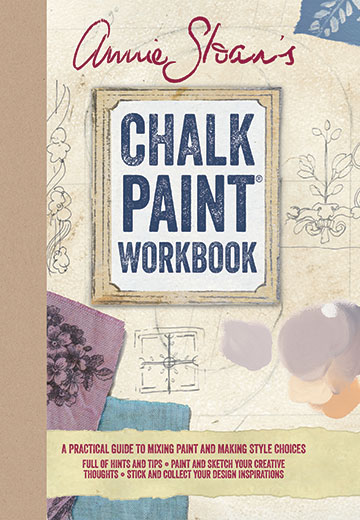 In the Feb/Mar issue of MaryJanesFarm, you'll learn all about the girl genius behind Annie Sloan Chalk Paint®, and even find Annie's step-by-step instructions for painting a faux frame on your wall. In her newest book, Annie gives you a creative workbook full of personal decorating hints and tips for all your color and design ideas—a place to paint and sketch, stick and collect, write and reflect.
Stay tuned for more magazine-related giveaways. If you're not yet a subscriber to my magazine, MaryJanesFarm, subscribe here for $19.95/year.