This copy of my book, MaryJane's Stitching Room, was in our store window and ended up with a sun-faded cover. But its insides are like new, and as every farmgirl knows, it's never good to judge a book by its cover. Better to judge it from some of its online reviews, like this one from Elaine:
"Awesome book filled with tons of crafts and sewing ideas. I bought this as a gift for someone who loves lace and she just loved it. I have been getting MaryJaneFarm magazine for years now and this is a more in depth look at things she crafts."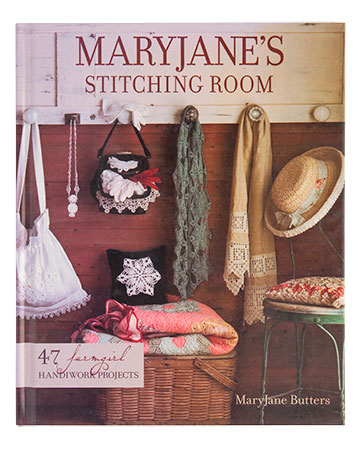 To lay claim to this (sun-faded) copy, tell me why you're a farmgirl. We'll put your names in a basket and pull out a lucky winner sometime soon. Check back to see if it's headed your way.