ORIGINALLY POSTED JULY 26, 2012
Up until midnight Sept. 3, we tossed your names (326 to be exact) into my hat (actually Mia's wheelbarrow) for a mighty good glamporific giveaway …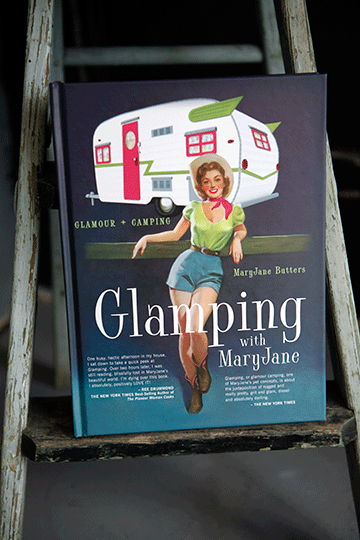 The lucky winner receives two free nights in my B&B (June 15 & 16, 2013) that include one free glamp-mate companion. The giveaway also includes a $300 travel reimbursement check toward gas or airfare once our winner arrives.
And the WINNER is …
RACHEL!!!!!!
Rachel, check your e-mail for details. You're the one, girlfriend! Congratulations! Looking forward to pampering you next summer.
Rachel said:
"I pre-ordered your glamping book because a few months ago I purchased a 1968 Frolic camper that we are now in the process of restoring. Once it is done, I can't wait to take her out and go glamping. I have already made blankets and pillows; the curtains and towels are on the list to be done. The whole idea of a comfortable getaway is very thrilling."
Just a word about WHY we didn't draw the name while on the road: "Stay tuned right here for my drawing that will take place in a glampground, somewhere between here and the Black Hills of South Dakota—streaming live from my Airstream." I took a printer for my laptop with me on our odyssey. For the first part of our trip, everything worked like a charm, until that one big bump in the road near Dillon, Montana, that sent my printer flying from its designated place and onto the floor of my Airstream, plastic parts everywhere. Amazingly, once I got it home and put it back together, the thing fired up and still works. If you're looking for a beyond-sturdy printer, I paid $60 for a Brother HL2240. What a great traveling companion it proved to be.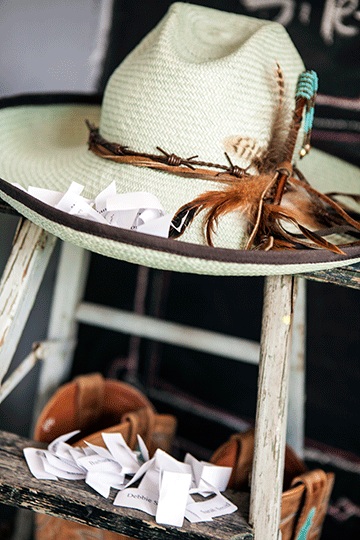 "One busy, hectic afternoon in my house, I sat down to take a quick peek at Glamping. Over two hours later, I was still reading, blissfully lost in MaryJane's beautiful world. I'm dying over this book. I absolutely, positively LOVE IT!"
–REE DRUMMOND
THE New York Times best-selling author of The Pioneer Woman Cooks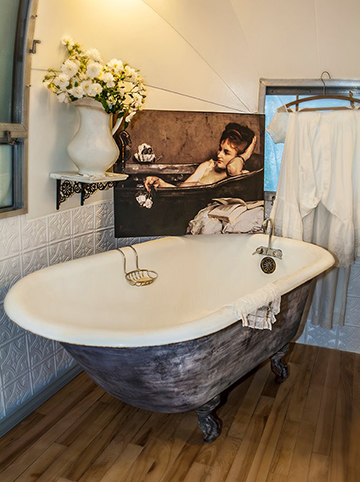 Glamping in my '68 Airstream. Renovation details in book!