Here's a delish recipe from my Auntie Alyson Oüten, who is coming with her sister to visit us in a couple of weeks. She'll be staying in one of our outdoor tents like she always does. She's a regular at our B&B and we all just LOVE her! (Psssst, she's a great campfire cook.) http://www.raisingjane.org/journal/2263
Alyson: I like football. I've done my share of tailgating, frequented sports bars with my buddies and cheered on the hometown team at Boise State University. But, I am not that rabid fan who goes to every game and follows the team around the nation to "away" games. So, this travel/food blog is a bit anomalous.
This year, the big season opener for BSU was in Atlanta, Georgia—a very big start to the season against the University of Georgia Bulldogs. My friend, Dixie (Southern only in name), was not about to miss this game because she is that afore mentioned rabid fan. In fact, months earlier, she'd gotten in a fierce bidding war at the fundraising auction, hell bent on winning tickets (and accommodations) to the big game.
She won. And then I won when she invited me to join her.
It was a weekend filled with Southern hospitality—golfing in the wooded hills outside Atlanta …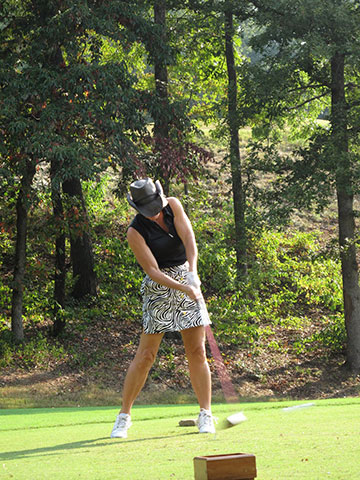 hiking the Appalachian Trail …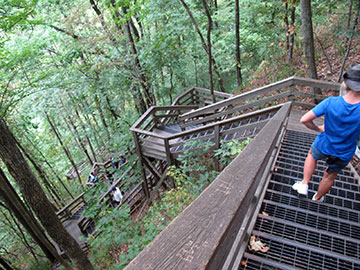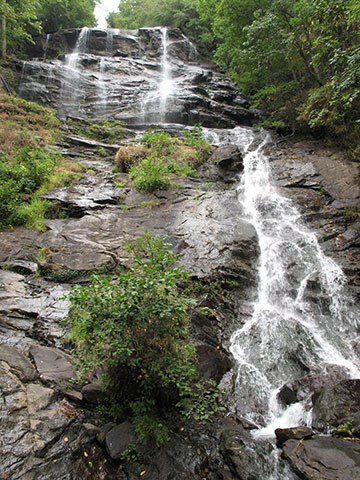 cheering on our beloved Boise State University team in the Georgia Dome …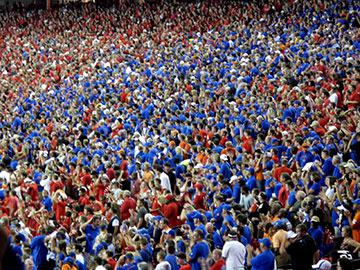 and eating that famously southern food!
During our brief visit, we enjoyed as many requisite dishes as possible: blackened tilapia, crawfish etouffe, fried green tomatoes …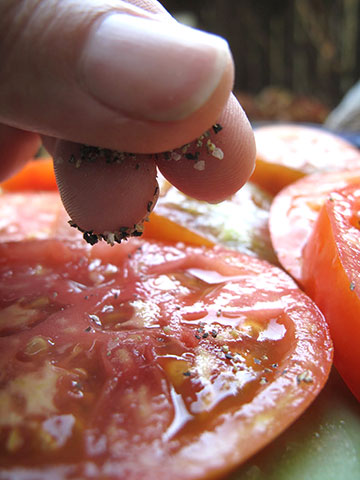 seafood gumbo, sweet potato pecan pie, and boiled peanuts. But, it was the morning after the big game that really satisfied my love of southern cuisine. That's when we finally found that true comfort food of the south—grits!! True grits.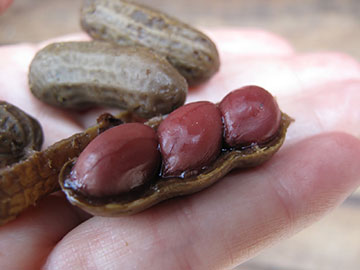 Grits are versatile, filling, nutritious, and a great host for other delicious ingredients. While in Atlanta, my grits were served in their most basic breakfast form (plain with a pat of butter), but I prefer to dress my grits up a bit.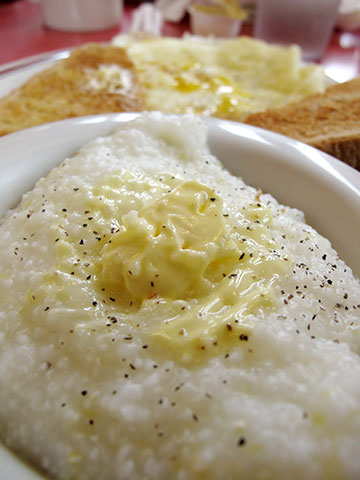 My spicy, cheesy grits are a tribute to Southern comfort cuisine and some of the nicest sports fans I've ever met—gracious in their loss to my team.
Spicy Cheesy Grits
MAKES: 4 SERVINGS
1 cup grits
1 cup sharp cheddar, grated
1 T butter
1 jalapeño, seeded, diced
1/4 cup cream
salt and freshly ground pepper
Gather your ingredients.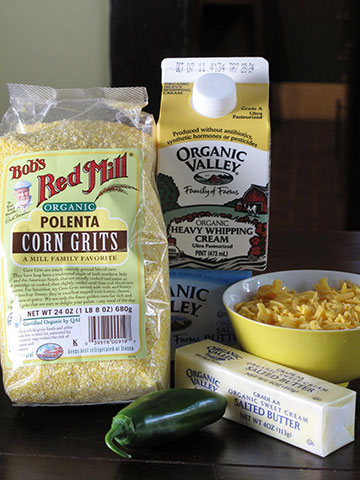 Slice up the jalapeño, removing the seeds.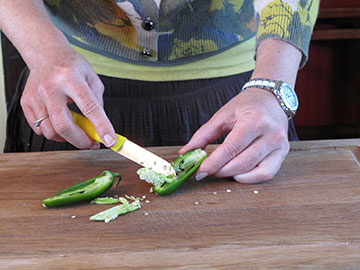 Take care not to touch your eyes, and wash your hands promptly after working with jalapeños.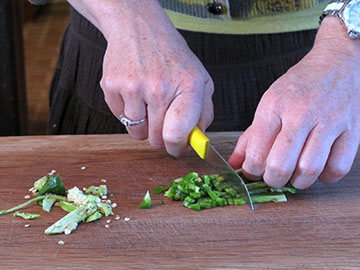 In a large saucepan, bring 3 cups water to a simmer, then gradually whisk in grits.
 Turn heat to low. Gently simmer until grits begin to thicken, about 5 minutes, then add cheese.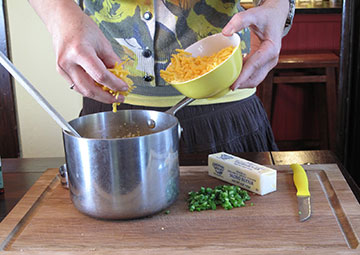 Add butter.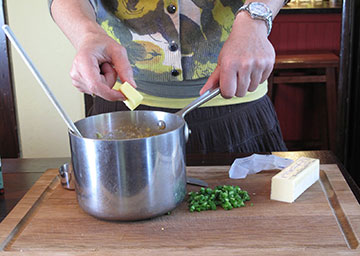 Stir in jalapeño.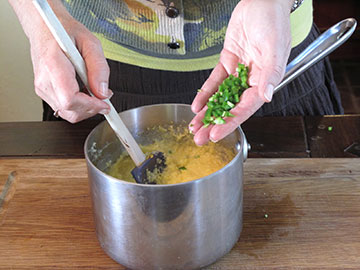 Then cream.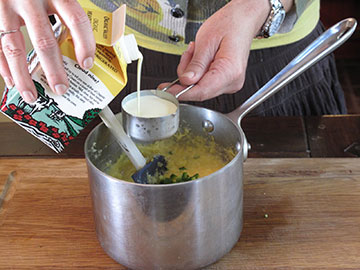 Spicy cheese grits.