You love 4-H and so does your niece … nephew? son, daughter, granddaughter, how about grandson? You know I  bet they love signs too. So go ahead and spring for this vintage 4-H sign. After all, when do you come upon a beauty like this?
This vintage 4H Club signage will bring as much joy to their faces as they do to yours. Show your love for 4-H, show your love for Idaho, pony up the green for charity. $2 plus shipping. (MaryJane thinks 4-H stands for Handiwork, Hogs, Hearth and Heartland.)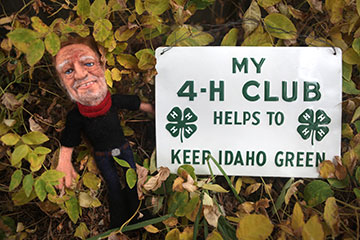 Willie thinks it would be great for the barn.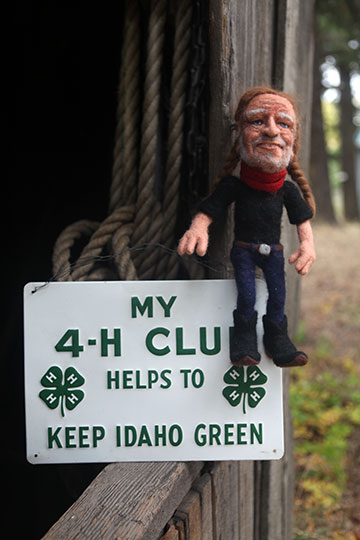 … and check out that doubled up wire.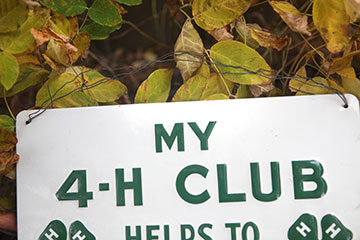 All proceeds (minus shipping and packing) will benefit www.firstbook.org, a non-profit that provides new books to children from low-income families throughout the U.S. and Canada.
The first person to call the farm and talk with Brian, 208-882-6819, and pony up a credit card, becomes the new owner of a little bit of herstory. Shipping will be either USPS or UPS, our choice. No returns.