Last week, you all entered to win the beautiful Twig Wreath with Bird from Marvin's Garden, our new Project F.A.R.M (First-class American Rural Made) addition!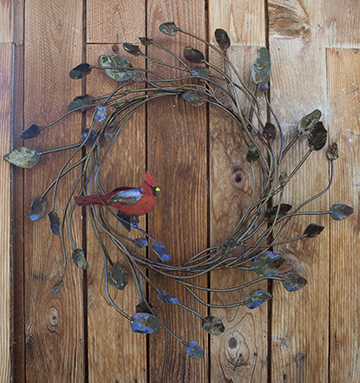 All of your gardens, BIG or small, sound awesome! Right now, my raspberry patch is in full swing, so I walked out with a basket to pick some berries, and brought your entries right along with me.
With a little help from Ace, a quick grab into the basket o' berries and, the winner is …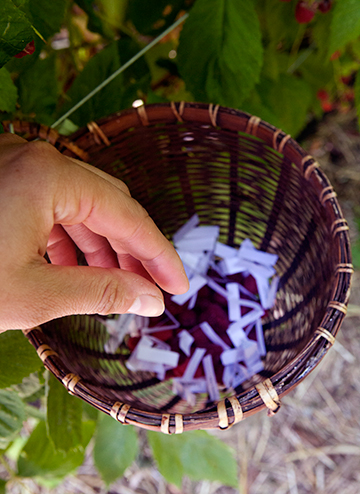 Diane Cates!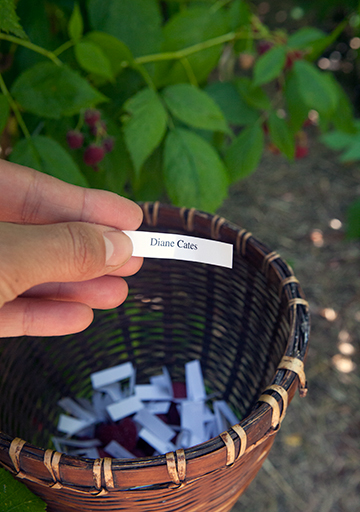 Diane Cates said:
My husband and I always plant a large garden, but this year, all the kids (grown with children of their own) planted a gigantic family garden together. It is doing great! Corn is getting real close to being ready, have already canned 40 qts of green beans! Salsa tomorrow! How I love to watch the garden grow, and even more, to reap the bountiful harvest that God has provided! Good luck to each one of you, both in the garden and in the drawing for this lovely wreath! I know I want to win it!
Congrats, Diane! Keep your eyes on your inbox for an e-mail from the farm, coming soon.