We stopped by the farm last week to meet the new baby cow, Eliza Belle. My sister and I had so much fun petting the new calf!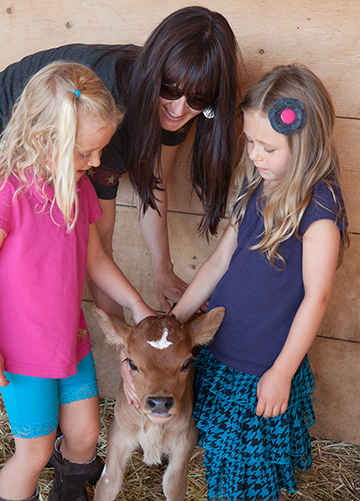 Mia, Mommy, and I were all giggles. Eliza was even having fun, and stuck her tongue out!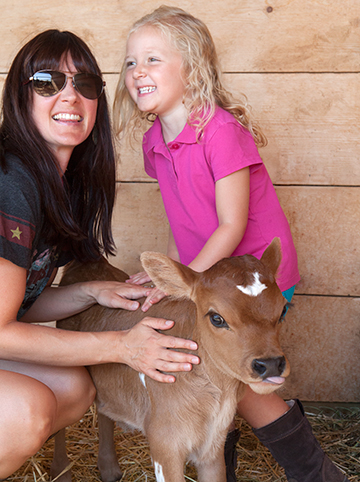 She was so soft and cuddly.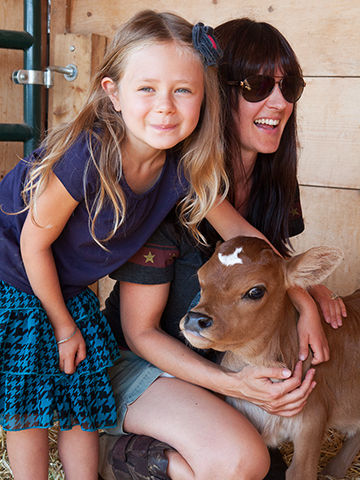 Here are all of us together.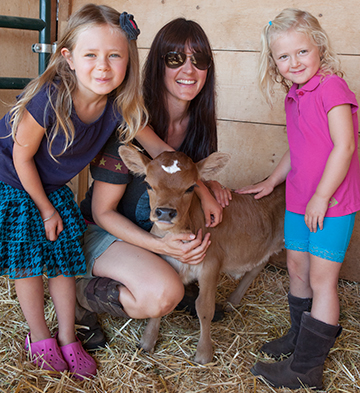 Mommy and me giving Eliza a hug.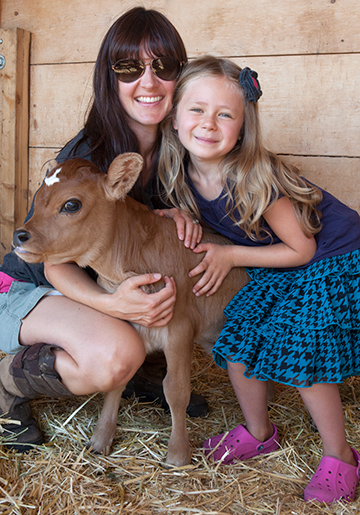 Mia and Eliza.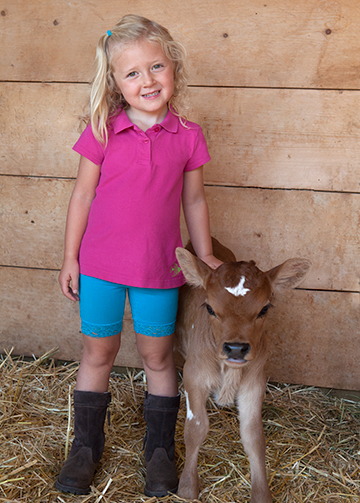 When we finally said goodbye, my sister and I each gave her a big 'ol smooch.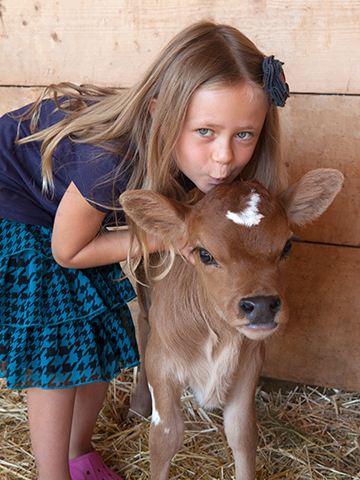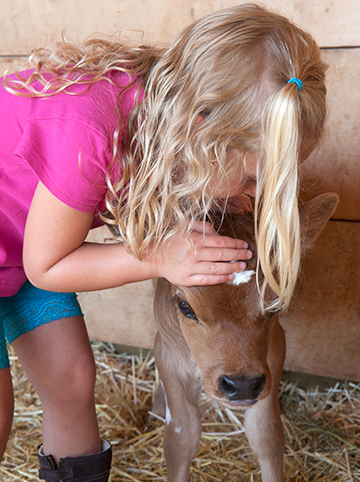 We love our Heritage Jersey dairy cows!