Here's another giveaway. The first person to sing out the right answer wins!
Handmade in North Dakota by the Wooly Girls — from our sheep to you. (I bought this at The Creative Connection Event in September in St. Paul Minnesota.)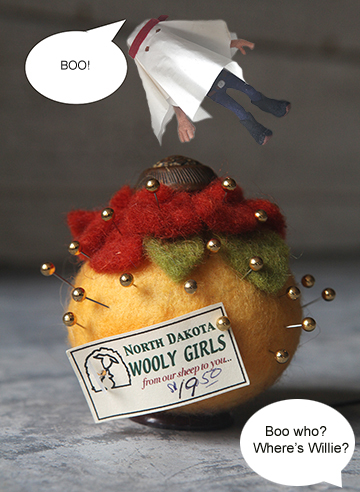 (Willie would like to wish you all a VERY Happy Halloween!) 🙂
In the early days, Willie sold one of his songs for $150 to help pay his bills. It has since become one of the most recorded songs of all time, selling over 30 million records by more than 70 artists, but Willie never made a dime in royalties from it. Name that song!