We invited a few friends out to the farm this past weekend. We had SO much fun showing them around. We enjoyed all the usual attractions, but after eating a large amount of berries (blueberries, strawberries, and raspberries) from Nanny's berry patches, a good round of creek jumping was a must.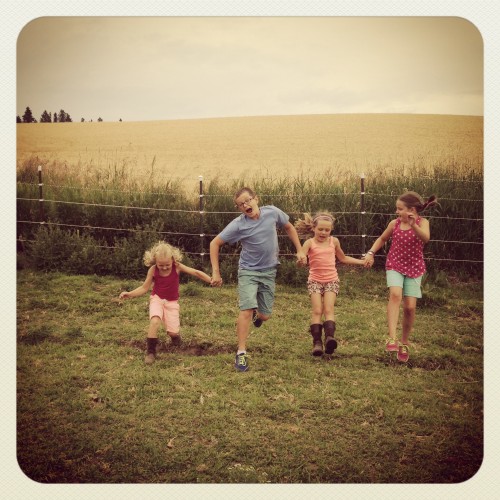 Even Mom joined in on our fun, since she and her brothers did invent the sport.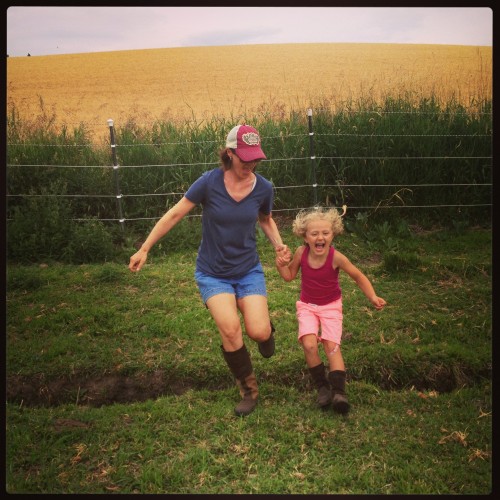 Pretty fun being a farmgirl (and farmboy, in our friend Parker's case).