For my b-day party last weekend, my parents got up early (while my sis and I were still sleeping) to decorate the house and cut out crown pieces (princess and king), and make cupcakes that my friends and I would later decorate.
That evening while I was opening my presents, someone handed my sis a present from NannyJane. Mia was surprised to be getting a gift on my b-day. She'd been acting shy and overwhelmed because my friends and I were making so much noise. But she perked right up as she opened her gift.
A snow suit for her baby doll!!! She was suddenly over-the-top happy and launched into the longest stretch of baby talk (as if she isn't still a baby) I've ever heard her say.
Did I tell you how much she loves her baby doll? She takes it everywhere.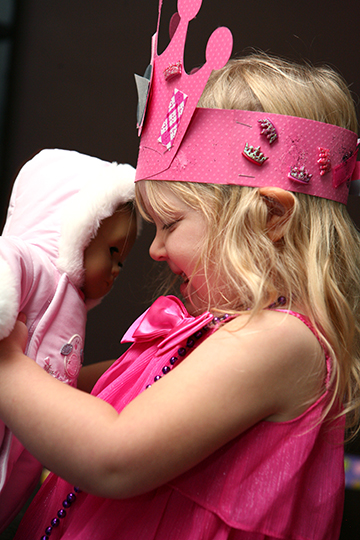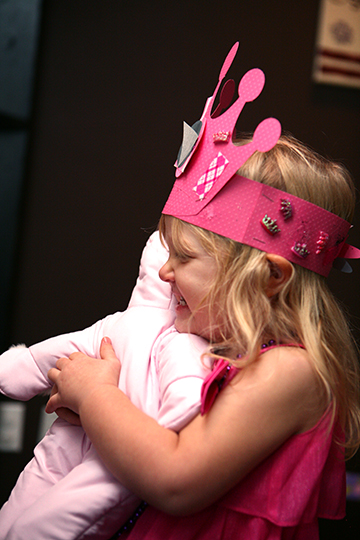 And then it was time to blow out five candles. I concentrated HARD on my secret wish. It's going to come true, I just know it is.