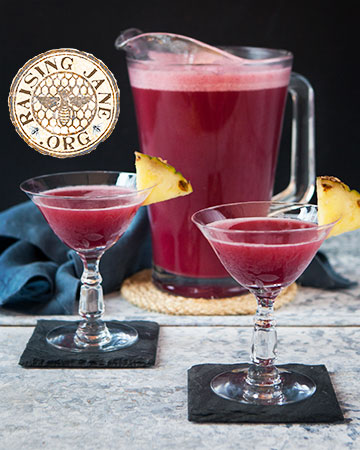 As the holidays are winding down, I'm feeling the need to do a little unwinding myself. For the final hurrah, I will be mixing up this effortless holiday punch. What's on your New Year's Eve menu?
CRANBERRY-PINEAPPLE PUNCH
PREP TIME: 10 MINUTES
MAKES: ABOUT 7 1/2 CUPS
4 cups cranberry juice, chilled
1 11.5 oz can pineapple juice concentrate, thawed
1 liter sparkling water, chilled
fresh pineapple for garnish (optional)
1. In a 3-quart pitcher or large punch bowl, combine cranberry juice and pineapple juice concentrate. Add sparkling water, and mix well.
2. Serve immediately. If desired, garnish glasses with fresh pineapple wedges.